Murray Newsletter - May 27, 2020
.
.
I hope to stand firm enough to not go backward, and yet not go forward fast enough to wreck the country's cause.
Abraham Lincoln
---
.
The Murray Freedom Festival Board of Trustees and Volunteers will meet at 7 p.m., on Tuesday, June 2, 2020, at the Murray Town Hall, 106 W. Main Street, Murray, NE.
Everyone's welcome to attend!
.
---
.
.
.
---
.
DONATE BLOOD!
JUNE 1, 2020
MURRAY CHRISTIAN CHURCH
304 W. YOUNG ST.
MURRAY, NE
1:30 ~ 6:30 PM
Call 402-235-2527 for details.
* * * * *
RED CROSS UPDATE, 2020-05-28:

Urgent need for blood donations as hospital demand increases
T-shirts, $5 Amazon.com Gift Cards offered to thank all those who come to give

The American Red Cross has an urgent need for blood donations to prevent another blood shortage as hospitals resume surgical procedures and patient treatments that were temporarily paused earlier this spring in response to the COVID-19 pandemic.

Healthy individuals who are feeling well are asked to make an appointment to donate in the weeks and months ahead by downloading the free Red Cross Blood Donor App, visiting RedCrossBlood.org, calling 1-800-RED CROSS (1-800-733-2767) or enabling the Blood Donor Skill on any Alexa Echo device.

In recent weeks, hospital demand for blood products has grown by 30% after sharply declining in early April amid this rapidly changing and complex public health crisis. At the same time, blood drives continue to be canceled as many businesses and community organizations remain closed. Donors are needed to make and keep scheduled appointments to help meet the current need.

All those who come to give through May 31 will receive a special Red Cross T-shirt by mail, while supplies last. And thanks to Amazon, all those who come to give June 1-30 will receive a $5 Amazon.com Gift Card via email.*

"Blood donors have played a vital role in the lives of patients who have needed lifesaving transfusions during this pandemic, and patients continue to depend on donors each and every day," said Paul Sullivan, senior vice president, Red Cross Blood Services. "The Red Cross appreciates the support of those who rolled up a sleeve to give in recent months, but the need doesn't stop. We need the public's help to avoid another blood shortage this summer."

It's important to remember that red blood cells must be transfused within 42 days of donation and platelets within just five days. So, they must constantly be replenished. There is no known end date in this fight against coronavirus, and the Red Cross urgently needs the help of donors and blood drive hosts to ensure blood products are readily available for patients.

Blood drive safety precautions:
Each Red Cross blood drive and donation center follows the highest standards of safety and infection control, and additional precautions – including temperature checks, social distancing and face coverings for donors and staff – have been implemented to ensure the health of all those in attendance. Donors are asked to schedule an appointment prior to arriving at the drive and are required to wear a face covering or mask while at the drive, in alignment with Centers for Disease Control and Prevention public guidance.

Upcoming blood donation opportunities, Now - June 15:
Cass County, NE
Avoca
6/15/2020: 1 p.m. - 7 p.m., Town Hall, 623 House St

Elmwood
6/15/2020: 1 p.m. - 6 p.m., Fire Hall, 601 N 4th

Louisville
6/10/2020: 9 a.m. - 3 p.m., Louisville Senior Center, Louisville Senior Center, 423 Elm St

Murray
6/1/2020: 1:30 p.m. - 6:30 p.m., Murray Christian Church, 304 W Young St
Plattsmouth
6/2/2020: 10 a.m. - 3 p.m., Nebraska Masonic Home, 1300 Ave D
.
---
.
UPDATE, 2020-05-28:
Town Hall in Murray, NE is planning to open the Clerk's office to the public on June 1st.
Assessing late charges and disconnection services for utility bills will be back in force at that time.
.
---
.
.
.
---
.
---
.
Treasurer Murante and NEST 529 Kick Off $100 New Account Bonus Program
200 New Accounts to Receive the Bonus in Celebration of 5/29 Day

Lincoln, Neb. (May 26, 2020)— Nebraska State Treasurer John Murante and First National Bank of Omaha today announced the launch of the NEST 529 College Savings Plan New Account Bonus Program, which will offer a $100 bonus contribution to the first 200 new NEST 529 accounts opened with a balance of $100 or more. In celebration of 5/29 Day (May 29th), the Bonus Program will raise awareness and broaden access to college savings with NEST 529.
Account beneficiaries must be 8 years old or younger by time of entry to qualify as eligible for the New Account Bonus Program. To open account and claim the bonus with the promotion code listed online, visit NEST529.com/bonus.
"The national awareness 5/29 Day serves as an important reminder of the need to save for college and as a celebration of the many benefits of college savings plans. What better opportunity to offer a new account bonus and compound those benefits with NEST 529?" said Nebraska State Treasurer John Murante. "I am proud that with this bonus, NEST 529 is further upping the ante, making college savings that much more accessible for hundreds of families across the country."
With more than a quarter of a million accounts nationwide, and over 89,000 in Nebraska, the NEST 529 College Savings Plan is a steadfast partner in the journey to higher education.
"Getting an early start to college savings is one of the smartest financial decisions a family can make. By investing early and often in a NEST 529 account, parents, grandparents and other loved ones give themselves the time and foresight they need to meet the rising costs of college," said Deborah Goodkin, Managing Director, Savings Plans, First National Bank of Omaha. "This bonus is a fantastic opportunity to kick off the college savings journey. At NEST 529 we look forward to celebrating this important day and remain committed to providing the best possible tools and resources for college savings every day of the year."
More information is available at NEST529.com or treasurer.nebraska.gov.
About NEST 529
NEST 529 is a tax-advantaged 529 college savings plan and provides four plans to help make saving for college simple and affordable: NEST Direct College Savings Plan, NEST Advisor College Savings Plan, TD Ameritrade 529 College Savings Plan, and State Farm 529 Savings Plan. The Nebraska State Treasurer serves as Program Trustee. First National Bank of Omaha serves as Program Manager, and all investments are approved by the Nebraska Investment Council. Families nationwide are saving for college using Nebraska's 529 College Savings Plans, which have more than 275,000 accounts, including over 89,000 in Nebraska. Visit NEST529.com and treasurer.nebraska.gov for more information.
About First National Bank of Omaha
First National Bank is a subsidiary of First National of Nebraska. First National and its affiliates have more than $23 billion in assets and 5,000 employee associates. Primary banking offices are located in Nebraska, Colorado, Illinois, Iowa, Kansas, South Dakota and Texas.
Investments Are Not FDIC Insured* · No Bank, State or Federal Guarantee · May Lose Value
*Except the Bank Savings Investment Option
.
---
.
Is the GOLDEN RULE Still Valid?
Editorial by Patricia Zeigler
Ah, the Golden Rule. Most likely you were taught this simple, common 'courtesy' as a toddler at your parent's knee. Treat others the way you want them to treat you. To have a friend, be a friend. It's one of our very first rules of life.
Stop signs, traffic lights, speed limits are rules to protect the general public. Rescue and safety vehicles with sirens and flashing lights serve the same purpose. Fences and caution tape are used to warn of unsafe areas. Stickers and tags on appliances, machinery, tools and all sorts of things warn us of impending danger, should they be used in unsafe ways. Protection in public places against second-hand smoke is for all of those who choose to not put smoke into their own lungs. These rules are to protect ALL of US.
Are you someone who goes through stop signs and red lights with no regard for other drivers? Would you want someone to do that to you, to your child or your best friend?
Do you pull over when rescue vehicles are rushing to help save someone's life? If you were in an ambulance, would you want someone pulling out in an intersection, slowing down your trip to the hospital? What if someone you loved was in that ambulance?
Do you use electric machinery near water that does not have properly grounded safety cords? Why not? Would you use an electric razor while showering? Not if you want to live!
Many people have a life-threatening food or medicine allergy. Would you want someone giving your best friend, your parent or your child food or medicine that could take his or her life?
Millions of people have 'underlying health conditions'. They might have heart problems, cancer, kidney or liver disease or a whole host of other terrible conditions. If you have ever had a friend or loved one with any one of these conditions, and your doctor told you that you had a highly contagious, possibly fatal, disease, would you rush to tell your friend or loved one in person? Of course not. You wouldn't want to put them in more danger. Or would you?
If you have allergies, what suddenly makes you sneeze or your eyes itch? Can you always see the pollen in the air? Not always, but something is there.
When you're outside in the wintertime and you can 'see your breath', yep…germs are in that 'breath fog' around you and your friends.
It's been proven that rules of the road and safety warnings save lives, so
why is wearing a mask for safety any different now, while we're all waiting for a vaccine for the covid-19 virus?
What is so difficult to understand here? It's easy, cheap, and even the laziest person in the world should be able to put on a mask. You don't have one? Tear up an old shirt, pillowcase or just use a bandana handkerchief. If you're reading this, look online for 'how to make a covid-19 mask'. Just fold a piece of fabric and put it over your nose and mouth. Wash it in hot water when you get home and wear a clean one each time you leave your property to go anywhere. Put on a mask when leave home each time. Get in the habit of wearing it. Always put one near your wallet and keys. When winter rolls around, wearing a mask will also help against spreading colds and flu. We sure don't want more of those common illnesses on top of what we already may be facing.
You don't even have to study for or take written test to put on a mask, like you did when you were learning to drive, but just as on the road, there will always be someone being selfish, breaking the rules and putting others in danger. You should want to be better than that.
Remember those with the 'underlying conditions'? They, too, would like to enjoy meeting a friend or going to shop for themselves, but, because of those of you who are not wearing masks, many won't even try to enjoy these simple pleasures, They end up stuck at home or waiting in the car, while others shop for them.
Many things are still uncertain about this virus, but there are two things that seem to be true:
1. You cannot see the virus with your naked eye, but you can be a carrier without even knowing it. (You'd be like that invisible pollen.)
2. RESPONSIBLY WEARING MASKS HELPS STOP the SPREAD of COVID-19!

PLEASE. WEAR A MASK, FOR YOURSELF and FOR EVERY ONE of US.
DO UNTO OTHERS, AS YOU'D HAVE OTHERS DO UNTO YOU.
.
---
.
We have a Red Cross blood drive coming up on June 1. We are looking for volunteers to work the welcome desk. Please let Pastor Mike or Secretary Stacey know if you are available.
As always, you can find all of the worship services on YouTube: https://www.youtube.com/channel/UCZKquR8P0aABq_EmCvcI9Ag
.
---
.
ART CONTEST for YOUTH to AGE 19
World No Tobacco Day Art Contest
Papillion, NE – The world cannot afford another generation deceived by the lies of the commercial tobacco industry, which pretends to promote freedom of personal choice while really ensuring eternal profits – regardless of the millions of people that pay with their life each year.
Each year Tobacco Education & Advocacy of the Midlands (T.E.A.M.) hosts an annual "Bag the Butts" park clean up in honor of the World Health Organization's "World No Tobacco Day" on May 31st. This year due to social distancing guidelines, the coalition is instead hosting an art contest to engage community youth in stomping out commercial tobacco use.
Have your youth submit an original drawing or artwork that displays living, working or playing tobacco free. Take a picture or scan their art work and send it via T.E.A.M.'s Facebook messenger (www.facebook.com/teamtobaccofree) or info@TEAMTobaccoFree.org.
Include child's name, age, address and title of artwork. The contest is open to Sarpy and Cass County youth aged 19 and under. The submission deadline is May 27, 2020.
The T.E.A.M. Steering Committee will vote on the top 3 submissions and will award the following prizes:
• 1st place: $25 Amazon gift card (provided by UNMC Vaping Curriculum Partnership), a t-shirt, art displayed on T.E.A.M. social media/website during the week of World No Tobacco Day!
• 2nd place: T-shift and artwork displayed on T.E.A.M. social media/website during the week of World No Tobacco Day!
• 3rd place: Artwork displayed on T.E.A.M. social media/website during the week of World No Tobacco Day!
For more information about Tobacco Free Parks, call Tobacco Education & Advocacy of the Midlands (T.E.A.M.) at 402.593.3022 or email autumnsky.burns@alegent.org.
.
---
.
---
.
Here is the link to St. John's website to view the job descriptions and apply:
https://stjbcatholic.com/join-our-team/
.
---
YES, WE'RE STILL OPEN!
Call 402-235-2247 to place your order and PLEASE, remember to wear a facial protection mask when you pick up your meal.
Thank you!!
Like us on Facebook!
.
---
.
ATTENTION,
CASS COUNTY NE RESIDENTS:
.
---
.
Baseball, Soccer, Kids' Theater and more!
.
---
.
Now that doctors are advising to wear a face mask when you go to the store, here's an easy to follow pattern for those of you who want to make your own, from Joann Fabrics:
https://www.joann.com/search?q=maketogivemask&icn=maskproject&ici=maketogive
.
---
.
WEAR YOUR GLOVES RESPONSIBLY
Cross Contamination and Gloves.
CHECK THIS VIDEO:
.
---
.
.
.
---
ATTENTION MEMBERS and FRIENDS
If you have a compromised immune system or do not feel safe going out to a public grocery store, we have 4 volunteers available to help. Please call the church office to request their services 402.235.2527.
Worship this week will be through Facebook Live.
Thank you,
Pastor Mike and the Murray Christian Church Board
.
---
.
WHY FILL OUT THE 2020 CENSUS FORM?
BECAUSE WE ALL COUNT.
Did you receive a letter from the U.S. Census Bureau yet? If so, be sure to get it filled out and mailed back or you can easily do it online. It only takes a couple of minutes to make a world of difference.
Be sure to have your letter with you when you fill out the form. You'll need the Census ID number on the letter that's assigned to your address. Then go to https://2020census.gov/to complete the form.
Why fill out the form? The information you provide helps the government to determine areas that need federal funding, such as hospitals, food programs, road maintenance, schools, employment opportunities, health-related programs and many others. So you see? This helps you, your family and community.
Another reason to fill it out. IT'S the LAW. Failure to return the form will bring a Census Bureau Interviewer, in person, to your home.
More info can be found here, https://www.census.gov/
.
---
.
Work on the railroad bridge in Murray might alter your schedule. Plan your route accordingly and be prepared for delays as you travel Highway 1 through town.
Use caution and drive slowly, keeping the construction workers' safety in mind when going through the work zone.
.
---
.
Please add your Business to our List CLICK HERE
Please add Your Church or Non-Profit CLICK HERE
Just listed:
On The Books – Full service bookkeeping
PO Box 271 Weeping Water, NE 68463
4022675158
Mickey Cave, Owner
mickey@onthe-books.com
.
---
.
CASS COUNTY BUSINESS OWNERS,
CLICK THE FERRIS WHEEL BELOW!
.
.
---
.
Here's how to subscribe to this
Murray Newsletter
It's easy and FREE! Click Here
You will receive an email Wednesday morning with a link to the NL.
You may also receive the Murray NL on your mobile phone at 1:30 that same day by entering your number at the red 'MURRAY MOBILE' box on the right side of this page.
NO WORRIES. We do NOT sell or give your e-address or phone to anyone!
.
---
.
WHAT DOES YOUR ADVERTISING BUDGET LOOK LIKE?
IF YOU WANT YOUR BUSINESS TO GROW,
YOU HAVE TO ADVERTISE!
BUY YOUR OWN AD FOR ONLY $10/MONTH!
CLICK ON THE RED, 'BUY THIS AD', BOX on the RIGHT.
.
---
.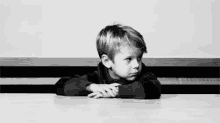 DON'T STOP READING NOW!
SEE BELOW FOR LOTS MORE GOING ON!

EVENTS IN NEIGHBORING TOWNS:
.
.
---
.
.
---
.

.
2020 MEETINGS
EAST CASS PIONEER CEMETERY DISTRICT
Mondays at 7pm at MurrayTown Hall on the following dates:
July 13
August 10
September 14
November 9
.
---
.
CLICK ON THE FLAGS BELOW TO READ THE VFW NEWSLETTER.
.
---
.
.
---
.
.
---
.

STOP WHAT YOU'RE DOING and

GO WASH YOUR HANDS. PLEASE.

.
---
.
at ELMWOOD'S BESS STREETER-ALDRICH HOUSE
.
---
.
---
.

.
.
Bring the family for a fun night of LIVE entertainment!
Come to dance or just sit back and enjoy the music!
UPCOMING SHOWS:

CANCELED TILL FURTHER NOTICE
* * * * * * *
SUNDAY JAM SESSION:
CANCELED TILL FURTHER NOTICE
We jam the 2nd Sunday of each month, at 1:00, except in May, (due to Mother's Day), when it's the 3rd Sunday; and sometimes April, (due to Easter).
Beginners are always welcome! Bring your instrument and a snack to share. Jam Sessions are FREE!

* * * * * * *
For updates call 1-800-480-8797, ext. 211 or drop us an email at cornhuskercountrymusic@gmail.com.
Cornhusker Country Music Theater, 211 Main St, Louisville, NE, is a nonprofit, 501 c 3, organization
Like us on Facebook @ Cornhusker Country Music Theater.
.
---
.
The pay rate for Cass and Otoe counties is $17.50 per hour plus mileage.
If you have any questions please contact Audrey at 402-366-9643.
2020census.gov/jobs
.
.
---
.
TEXT DIET to 72727 or Click Here
.
---
.
.
---
.
NOW HIRING!!!!!
·PT/FT Day, Evening, and Overnight C.N.A's
·Weekend Baylor C.N.A's
·Licensed Professional Nurse (LPN)
We offer free healthcare premiums for our full time employees, shift differentials, and competitive wages, full benefit plan, and paid time off.
Call us at 402-234-2125 or apply online at www.louisvillecarecenter.com
.
.
PERENNIAL EVENTS:
.
REMEMBER TO CALL AHEAD TO FIND OUT ABOUT CHANGES TO THESE EVENTS!
.
The Conestoga Backpack Pantry serves the Murray, Nehawka, Union and Beaver Lake areas in southeast Nebraska, although we will not turn away anyone in need. Food packs are placed in the childrens' locker at school to take home on the weekends, helping to sustain them until returning to school the following week.
Your kind donation of non-perishable food items can be made at Cornerstone Bank in Murray during business hours, Monday-Friday: 8:00 am-4:00 pm. We can also pick up your items, if you cannot drop them off. Call Jill at 402-660-3543 to make arrangements.
Some ideas are cereal, juice boxes, granola bars, cereal bars, pancake mix, peanut butter, jelly, tuna or chicken salad packs, fruit cups, raisins, cheese and cracker snacks, macaroni and cheese cups, etc. Keep in mind that some of the children are very young and are possibly 'preparing' their own meals. Easy to open containers are a good option for little hands.
Each time you shop, just pick up one thing and set it aside and after a few weeks, drop off your bag of items at the bank or church.
Thank you!
.
---
.
.
.
.
.
---
.
ATTENTION, VETERANS!
Do you need assistance? We're here to help!
Contact Cass County Veteran Service Officer
Email:
*
Admin Assistant: Jacie Victor

Phone:
(402) 296-9368
Fax: (402) 296-9369*
Email:
ccvsoadmin@cassne.org
Hours:
Call for appointment!
Monday – Friday 8 am to 5 pm
Closed noon to 1pm
346 Main St., Rm. 102
Plattsmouth, NE 68048
.
---
.
.
---
.
---
.
---
.
Hope's Closet Hours:
M - F, 10-4
Saturday, 10-3
.
---
---
ARE YOU 55+
and
LOOKING FOR PART-TIME WORK?
The following is an employment opportunity available to older adults in Cass County.
Experience Works is a national, non-profit organization funded by the US Dept of Labor to administer the Senior Community Service Employment Program, which assists people 55 and older in getting updated training to assist in returning to the workforce. This is a federally funded program and offers a no-cost employment service to older adults who qualify.
Once accepted into the program, individuals are placed in a training site in or near their community, where they gain on the job experience while working 20-21 hours/week at $8/hour.
We also help with skill assessments, computer training, resumes, cover letters, job search, etc.
The goal is that through the training and job search assistance we gain help older adults gain good jobs in or around their communities.
Stephanie MahonyEmployment and Training CoordinatorExperience Works, Inc.
1111 "O" Street Ste 205
American Job CenterLincoln, NE 68508
Phone: 402-441-1654Fax: 402-441-6038
stephanie_mahony@experienceworks.org
Nebraska Toll-free Number: 1-877-314-7526.
.
---
.
---
.
http://www.keepcasscountybeautiful.com/index.php
.
---
.
HOW TO SUBMIT YOUR NEWS TO THIS NEWSLETTER...
Below is a list of categories that we are happy to post, (at NO COST to you!), in the weekly Murray online newsletter:
Weddings
Engagements
Anniversary
Births
Letters to the Editor
Birthday Greeting
Upcoming Events
Cards of Thanks
Lost and Found
Obituaries
Recipes
Photos
and So Much More!

That's right! These are all items that can appear FREE of CHARGE in each Wednesday's Murray Newsletter and/or Calendar! All YOU have to do is send the information to us - it's that simple!
DEADLINE for submissions to each week's Wednesday Newsletter is NO LATER THAN NOON on the preceding MONDAY.
There are 3 ways you can submit your articles:
1) You may call your information to 402-235-2926 and leave a voice mail with your name and phone number.
2) Email your story with your name, contact info and story, in plain text to:
Send photos in .jpg format, no larger than 495 pixels wide or photos and fliers in a .pdf, to the e-address above with your story in plain text.
3) Send items via the U.S. postal service to:
Editor, Murray Nebraska Website
201 N How Ave
Murray, NE 68409-8403
Be sure to allow enough time to be received by Monday! Also, when mailing items you'd like to get back, please enclose a self-addressed, stamped envelope.
Remember to include 'who, what, when, where and why', along with any other helpful details, such as a contact person and phone.
Again, you must have your name and contact information included with the information.
Thanks for helping to keep YOUR Murray Newsletter fresh and up-to-date!
**********
SUBSCRIBE to the MURRAY NEWSLETTER...
We're glad you're enjoying reading the FREE Murray Newsletter! Would you like to automatically receive it every week?
At the top of the 'Home' page, slide your mouse over the 'WHAT'S NEW' tab. When the drop-down menu appears with 'NEWSLETTER', slide the mouse to the right to 'SUBSCRIBE to NEWSLETTER', then fill in your e-address. Follow the instructions in the email that you receive and that's all there is to it!
It's absolutely FREE and no need to worry...we won't sell or distribute your address to anyone!

---
Community Sustaining Sponsors 2020

2020 Community Sustaining Sponsor
2020 Community Sustaining Sponsor
2020 Community Sustaining Sponsor
2020 Community Sustaining Sponsor

2020 Community Sustaining Sponsor

2020 Community Sustaining Sponsor

2020 Community Sustaining Sponsor
2020 Community Sustaining Sponsor

2020 Community Sustaining Sponsor

2020 Community Sustaining Sponsor

2020 Community Sustaining Sponsor

2020 Community Sustaining Sponsor

2020 Community Sustaining Sponsor

2020 Community Sustaining Sponsor

2020 Community Sustaining Sponsor
2020 Community Sustaining Sponsor
..
---
.
Read Our Neighbors' Newsletters!
Also FREE SUBSCRIPTIONS to these Newsletters!
Click on any of the links below to subscribe.

Click to Read today's SpringfieldNebraska Newsletter
Click to Read today's PlattsmouthNebraska Newsletter
Click to Read today's WeepingWaterNebraska Newsletter
Click to Read today's NehawkaNebraska Newsletter
Click to Read today's CedarCreekNebraska Newsletter
Click to Read today's AvocaNebraska Newsletter
Click to Read today's ElmwoodNebraska Newsletter
Click to Read today's MurdockNebraska Newsletter
Click to Read today's LouisvilleNebraska Newsletter
Click to Read today's EagleNebraska Newsletter
Click to Read today's MurrayNebraska Newsletter
Click to Read today's UnadillaNebraska Newsletter
Click to Read today's UnionNebraska Newsletter
Click to Read today's AlvoNebraska Newsletter
Click to Read today's ManleyNebraska Newsletter
.