Murray Newsletter - April 1, 2020
.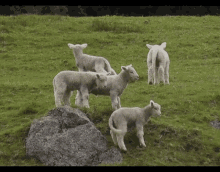 March just went out like a lamb...
Welcome April!
.
---
.
Some definitions of the word 'Fool':
A person lacking in judgment.

A deranged person or one lacking in understanding.

To tamper with or experiment thoughtlessly or ignorantly.
*****
When your friends and neighbors who are EMT'S and firefighters race to a fire, hopefully, you stay away from the danger at hand and trust the professionals to take care of it. Would you purposely run into the burning building or grass fire while they're trying to save those who might already be at risk inside? That would be stupidity.
Gas stations, grocery and drug stores are not gathering places for you and your friends to socialize and neither is your home. You do not have to go to the grocery store 2 or 3 times each week, just to get out of the house. Make do with what you have for several days and make a list as you run low on supplies. Then make one big run to the store, spreading out the trips to only once every two weeks. You'll save gas, you'll learn to be more frugal with your food and supplies and, most importantly, you drastically cut your chances of getting and/or spreading the virus.

Don't think that by having friends and family over to your house, or you going to theirs, that you are beating the social-distancing order. You could very possibly be spreading the virus and not even know it. If your friends are not obeying the social distancing order either, how do you know all the places they've been or who they've been in contact with?
Do you think that in our rural areas we don't have to be as careful? That is selfish thinking. Do you feel that you want or need to do something to help? Then do your part and stay home! Let the first responders, our doctors, nurses and other healthcare professionals, do their jobs, without you creating an overload of work for them.

We love living in our rural areas, but one drawback is that our doctors and hospitals are few and spread out. If needed, our healthcare providers could possibly be called to areas where the virus is heavy. If our hospitals become full or thinly staffed, where and how will those with other immediate health issues, i.e. accidental injuries, heart attacks, strokes, etc., be treated?

This virus is no joke, so stop acting like a spoiled child and take it seriously. Remember that this is only temporary. The more we work together and practice social distancing now, the sooner we could get back to normal.
Be our hope. Don't be the April fool.
Click here to read this DIRECT ORDER from Sarpy/Cass Health Department that is effective immediately.
.
---
It hasn't stopped. Some new candidate and incumbents' websites have recently been hacked ~ again. If you truly care about cyber security, call or email your U.S. Senator and express your opinion to pass both the SAFE Act and SHIELD Act that was passed by the House of Representatives in 2019 and now just waiting on the Senate to vote on. Passing in the Senate will help to provide more security measures against foreign influence in our elections. Find your Senator's contact information HERE, then make that call or email happen.
Read your Early Voting Ballot Request, (shown above), that you should have received in the mail by now. You MUST sign it and be sure it's back to the Election Office NO LATER THAN MAY 1st, so that you can receive your ballot. You may put the yellow card in an envelope and mail it back OR take it to the Election Office and drop in the outside drop box at 201 Main Street, Plattsmouth, NE. It's located at the southeast corner of Main Street by the flagpole at the roundabout.
More information will be forthcoming as to how, when and where to actually vote in May if this temporary 'social distancing' period is still in effect.
Just be sure to VOTE in the primary. Take charge of your own vote and don't let hackers steal it!
.
---
.
CLICK HERE for MORE IMPORTANT ELECTION INFORMATION
The NEBRASKA 2020 STATEWIDE PRIMARY ELECTION is MAY 12
"Your ballot is waiting for you - request it, cast it!"
---
.
Grandparents, If you have small grandchildren who are at home and not now in school, CLICK HERE for a fun way to stay in touch with them, since you shouldn't see them in person.
.
---
.
Nebraska State Treasurer Murante Announces Free Online Financial Education Resource for Students and Adults
.
---
ATTENTION MEMBERS and FRIENDS
If you have a compromised immune system or do not feel safe going out to a public grocery store, we have 4 volunteers available to help. Please call the church office to request their services 402.235.2527.
Worship this week will be through Facebook Live.
Thank you,
Pastor Mike and the Murray Christian Church Board
.
---
.
REMEMBER, STAY APART NOW
SO YOU CAN
STAY TOGETHER LATER!
.
---
.
CLICK HERE to READ the DIRECT ORDER.
.
---
.
WHY FILL OUT THE 2020 CENSUS FORM?
BECAUSE WE ALL COUNT.
Did you receive a letter from the U.S. Census Bureau yet? If so, be sure to get it filled out and mailed back or you can easily do it online. It only takes a couple of minutes to make a world of difference.
Be sure to have your letter with you when you fill out the form. You'll need the Census ID number on the letter that's assigned to your address. Then go to https://2020census.gov/to complete the form.
Why fill out the form? The information you provide helps the government to determine areas that need federal funding, such as food programs, road maintenance, schools, employment opportunities, health related programs and many others. So you see? This helps you, your family and community.
Another reason to fill it out. IT'S the LAW. Failure to return the form will bring a Census Bureau Interviewer, in person, to your home.
More info can be found here, https://www.census.gov/
.
---
.
ATTENTION:
The posted events on this Newsletter page might, with the current health concerns, be postponed or canceled. Please check ahead of time to be sure of the status. (Not all have Facebook pages, so you might need to call to find out.)
Organizers/point-of-contact persons, please contact me and I'll be happy to amend your posting accordingly, per your instructions.
Thank you!
.
---
.
ATTENTION, MURRAY RESIDENTS
APRIL VILLAGE BOARD MEETING to GO ONLINE LIVE.
***
Update 2020-03-20, 12:55 pm:
NOTICE OF CLOSURE OF VILLAGE OFFICE
Due to the current pandemic of the Corona Virus (COVID-19), the Village of Murray Town Hall Building will be closed to the public until further notice.
Business may be conducted by calling:
Shelli, Village Clerk @Town Hall, 402-235-2119
Jerome, Maintenance 402-306-5012
Email: murrayclerk@windstream.net
Please utilize the drop box outside the Town Hall for payments/applications.
Disconnection services and late fees/penalties will not be conducted throughout this time.
Thank you for your cooperation.
***
Pet license renewals are due May 1st. You must present proof of current rabies vaccination for each pet. Go to the 'Village Office' tab, 'Announcements and Notifications' to print an animal license form.
***
Update 2020-03-18 Please be advised that the Village of Murray Board of Trustees is in support of the County, State, and Federal guidelines regarding limiting the number of people to 10 at our places of public assembly. This includes ballfields, parks, and the Village office.
No ball practices or games will be allowed on Village property until the Governor lifts the 10-person limit guideline. Thank you.
.
---
.
Work on the railroad bridge in Murray might alter your schedule. Plan your route accordingly and be prepared for delays as you travel Highway 1 through town.
Use caution and drive slowly, keeping the construction workers' safety in mind when going through the work zone.
.
---
.
YOUR VOTE MATTERS!
NOW IS THE TIME!
Click HERE and use this application to register to vote in Nebraska or to update your name, address, or party on your Nebraska voter registration record.
Nebraska's democratic primary is Tuesday, May 12. Deadline to register for the primary is April 21st.
The Election Office for Cass County, NE is at 201 Main Street, (by the flagpole!), in Plattsmouth. Hours are 8-5, Monday - Friday. Phone 402-296-9309 with questions.
Get it done now!
.
---
.
GO WASH YOUR HANDS, PLEASE.
.
---
.
NO VISITORS, PLEASE
at
LOUISVILLE CARE CENTER

CORONAVIRUS HEALTH ALERT
We are NOT allowing visitors at this time.
We deeply care about the safety of our residents and staff. Please, use other methods of communication to connect with your loved ones.
Thank you!
Call #402-234-2125 for questions, concerns or emergencies
.
---
.
For more information on coronavirus/COVID-19:
Center for Disease Control, https://www.cdc.gov/
.
---
.
Please add your Business to our List CLICK HERE
Please add Your Church or Non-Profit CLICK HERE
1 in 5 Nebraska people that receive their Coronavirus Check next week is fortunate enough to not have any real pressing need.
Many of these people want and would help small businesses, but there is no obvious (and non offensive) to invest and support.
There is a better that 3 times benefit to the Community, for every dollar invested in the Survival of the Small Business Community.
Small Business Owners, with shuttered Doors need cash now - to retain critical employees, pay rent and cling to their customers.
With that in Mind: We Launched CassLocal.com We need all Small Cass, Sarpy and Otoe Businesses to add their information here
Gift Cards may seem unusual for a small mechanic or plumbing firm, but the idea is simple: Critical Cash injection now, wonderful goods and services later.
Any Business, with a Square, or PayPal acct - can offer it in their CassLocal.com listing and the navigation of the site will change as the numbers, and kinds of businesses develop.
Nebraska helping Nebraska - we do not have to wait for the Federal Government, lets just Get"R" Done!
.
---
.
CASS COUNTY BUSINESS OWNERS,
CLICK THE FERRIS WHEEL BELOW!
.
.
---
.
Be Sure to Check the State Treasurer's Unclaimed Property List - YOU Might Have Some Cash Coming to You!
Treasurer John Murante announced, "I encourage Nebraskans to check the Unclaimed Property Report for their own names and the names of their businesses, as well as the names of family members and friends. We may have property you are entitled to, and we want to get you your money," Murante said.
"While the Unclaimed Property Report is a valuable way for the public to find out about any holdings they may be unaware of, I want to encourage everyone to check out our online database at www.NebraskaLostCash.gov, which is constantly updated."
The 2020 Tabloid represents $22,786,778 in new unclaimed property reported since last year's publication. The report will be published as a 28-page tabloid insert in 16 Nebraska newspapers, as required by State Statute.
The Nebraska Treasurer's Unclaimed Property Division returned $13,663,918 in unclaimed property and paid 17,786 claims in 2019, up from 16,932 claims in 2018.
.
---
.
Treasurer Murante, NEST 529 Cultivate Dreams for the Academic Future with Farm-Themed Photo Drawing
Six Young Nebraskans to Each Receive a $1,000 NEST 529 College Savings Plan Account Contribution
CLICK HERE to enter the NEST on the Farm Fun Photo $1,000 Drawing. Participants are encouraged to submit a farm-themed photo taken of or by a child 13 years old or younger as of May 15, 2020, along with a short caption. Six randomly selected winners will each receive a $1,000 contribution to a NEST 529 College Savings Plan account.
.
---
.
KEEP CASS COUNTY BEAUTIFUL (KCCB)
Click HERE to read more about what you want your home to look like, a 'trash to treasure' craft night, the upcoming electronic and recycling event, news about the Lowe's grant and the Great American Clean-up! Also learn how you can support KCCB while shopping any time of the year at smile.amazon.com!
.
---
.
CLICK the BANNER BELOW FOR MORE SCHOLARSHIP INFO!
.
---
.
.
---
.
Here's how to subscribe to this
Murray Newsletter
It's easy and FREE! Click Here
You will receive an email Wednesday morning with a link to the NL.
You may also receive the Murray NL on your mobile phone at 1:30 that same day by entering your number at the red 'MURRAY MOBILE' box on the right side of this page.
NO WORRIES. We do NOT sell or give your e-address or phone to anyone!
.
---
.
NEST529 "Why I Want to Go to College" Writing Sweepstakes Now Open
For the 18th year, Nebraska State Treasurer John Murante and the Omaha Storm Chasers will be sponsoring the "Why I Want to Go to College" writing sweepstakes, with entries due Friday, March 27, 2020.
This contest ends soon, so CLICK HERE to find out more.
..
---
.
ARM YOURSELF with the FACTS
(By Patricia Zeigler)
The upcoming 2020 U.S. presidential elections are quickly approaching. November 2020 isn't all that far off. If you are not yet registered to vote, now is the time to do so. Cass County, NE residents can find registration information here: http://www.cassne.org/election.html
Here's the website for the Federal Election Commission, https://www.fec.gov/, so you can see how the campaign finance process works, along with other useful information. Type in your zip code and you can see who's running for office in your local area.
As of 2020-03-13, the current presidential candidates and their websites are:
DEMOCRAT

Biden, Joe, https://joebiden.com/
Sanders, Bernie, https://berniesanders.com/

***********************
REPUBLICAN

Trump, Donald, https://www.donaldjtrump.com/
Weld, Bill, https://weld2020.org/
.
---
.
Conestoga Track Schedule, Plant Sales, Geneology Workshop & A Rural School Reunion
.
---
.
WHAT DOES YOUR ADVERTISING BUDGET LOOK LIKE?
IF YOU WANT YOUR BUSINESS TO GROW,
YOU HAVE TO ADVERTISE!
BUY YOUR OWN AD FOR ONLY $10/MONTH!
CLICK ON THE RED, 'BUY THIS AD', BOX on the RIGHT.
.
---
.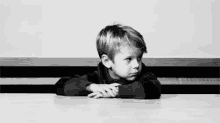 DON'T STOP READING NOW!
SEE BELOW FOR LOTS MORE GOING ON!

EVENTS IN NEIGHBORING TOWNS:
.
---
.

POSTPONED:
.
---
.
.
.
---
.
LENTEN FISH FRY at PLATTSMOUTH HOLY SPIRIT is
CANCELED TILL FURTHER NOTICE.
.
---
.
2020 MEETINGS
EAST CASS PIONEER CEMETERY DISTRICT
Mondays at 7pm at MurrayTown Hall on the following dates:
April 13
May 11
July 13
August 10
September 14
November 9
.
---
.
CLICK ON THE FLAGS BELOW TO READ THE VFW NEWSLETTER.
.
---
.
.
---
.
.
---
.
.
---
.

STOP WHAT YOU'RE DOING and

.
---
.
at ELMWOOD'S BESS STREETER-ALDRICH HOUSE
.
---
.
---
.
.
---
.

.
.
Bring the family for a fun night of LIVE entertainment!
Come to dance or just sit back and enjoy the music!
UPCOMING SHOWS:

CANCELED TILL FURTHER NOTICE
* * * * * * *
SUNDAY JAM SESSION:
CANCELED TILL FURTHER NOTICE
We jam the 2nd Sunday of each month, at 1:00, except in May, (due to Mother's Day), when it's the 3rd Sunday; and sometimes April, (due to Easter).
Beginners are always welcome! Bring your instrument and a snack to share. Jam Sessions are FREE!

* * * * * * *
For updates call 1-800-480-8797, ext. 211 or drop us an email at cornhuskercountrymusic@gmail.com.
Cornhusker Country Music Theater, 211 Main St, Louisville, NE, is a nonprofit, 501 c 3, organization
Like us on Facebook @ Cornhusker Country Music Theater.
.
---
.
The pay rate for Cass and Otoe counties is $17.50 per hour plus mileage.
If you have any questions please contact Audrey at 402-366-9643.
2020census.gov/jobs
.
---
.

.
.
Due to current conditions, social distancing recommendations, and the need to keep gatherings to 10 people or less, we are asking that any group wishing to visit the museum adhere to the 10-or-less rule.
"Rightfully Hers" Exhibit at Cass County Museum
Cass County Historical Society Museum has installed a popup exhibition from the
National Archives, "Rightfully Hers", commemorating the 100th anniversary of the
ratification of the 19th Amendment.
"Rightfully Hers" contains simple messages exploring the history of the ratification of the 19th amendment, women's voting rights before and after the 19th, and its impact today. Despite decades of marches, petitions, and public debate to enshrine a woman's right to vote in the constitution, the 19th amendment - while an enormous milestone- did not grant voting rights for all. The exhibit runs through May.
In conjunction with the exhibit, the Historical Society has installed a small exhibit about the woman's suffrage movement in Cass County from 1866 to 1920. The brown bag program series in March and April includes programs about the movement and notable women in Cass County history. Cass County Museum in open Tuesday through Saturday from 12:00 to 4:00.
After April 1, the museum will also be open on Sunday.
"Rightfully Hers"was organized by the National Archives and Records Administration.
In celebration of the 100th anniversary of the 19th Amendment, the National Archives launched a nationwide initiative and major exhibition that explores the generations-long fight for universal woman suffrage.The exhibition is presented in part by the National Archives Foundation through the generous support of Unilever, Pivotal Ventures, Carl M. Freeman Foundation in honor of Virginia Allen Freeman, AARP and Denise Gwyn Ferguson.
For additional information contact the Cass County Museum at 402-296-4770.
.
---
.
TEXT DIET to 72727 or Click Here
.
---
.
.
---
.
NOW HIRING!!!!!
·PT/FT Day, Evening, and Overnight C.N.A's
·Weekend Baylor C.N.A's
·Licensed Professional Nurse (LPN)
We offer free healthcare premiums for our full time employees, shift differentials, and competitive wages, full benefit plan, and paid time off. Call us at 402-234-2125 or apply online at wwwwww.louisvillecarecenter.com
.
.
PERENNIAL EVENTS:
.
The Conestoga Backpack Pantry serves the Murray, Nehawka, Union and Beaver Lake areas in southeast Nebraska, although we will not turn away anyone in need. Food packs are placed in the childrens' locker at school to take home on the weekends, helping to sustain them until returning to school the following week.
Your kind donation of non-perishable food items can be made at Cornerstone Bank in Murray during business hours, Monday-Friday: 8:00 am-4:00 pm. We can also pick up your items, if you cannot drop them off. Call Jill at 402-660-3543 to make arrangements.
Some ideas are cereal, juice boxes, granola bars, cereal bars, pancake mix, peanut butter, jelly, tuna or chicken salad packs, fruit cups, raisins, cheese and cracker snacks, macaroni and cheese cups, etc. Keep in mind that some of the children are very young and are possibly 'preparing' their own meals. Easy to open containers are a good option for little hands.
Each time you shop, just pick up one thing and set it aside and after a few weeks, drop off your bag of items at the bank or church.
Thank you!
.
---
.
.
---
.
.
.
---
.
.
---
.
.
Historian Harlan at Herban Coffee Lab
The second Saturday of each month, 10:00 am at Herban Coffee Lab, Plattsmouth, NE, 'Historian Harlan' will share stories of local characters from early last century. It's always interesting and interactive.
Come join us for some excellent coffee and local history!
.
---
.
.
.
---
.
.
---
.
ATTENTION, VETERANS!
Do you need assistance? We're here to help!
Contact Cass County Veteran Service Officer
Email:
*
Admin Assistant: Jacie Victor

Phone:
(402) 296-9368
Fax: (402) 296-9369*
Email:
ccvsoadmin@cassne.org
Hours:
Call for appointment!
Monday – Friday 8 am to 5 pm
Closed noon to 1pm
346 Main St., Rm. 102
Plattsmouth, NE 68048
.
---
.

.

BACK TO SCHOOL? GET YOUR GED!
IT ISN'T JUST FOR KIDS ANYMORE!
GED classes will resume near the same time as public schools in the fall. Call 402-296-3174 ext. 2315 for information.
.
---
.
.
---
.
---
.
---
.
Hope's Closet Hours:
M - F, 10-4
Saturday, 10-3
.
---
---
ARE YOU 55+
and
LOOKING FOR PART-TIME WORK?
The following is an employment opportunity available to older adults in Cass County.
Experience Works is a national, non-profit organization funded by the US Dept of Labor to administer the Senior Community Service Employment Program, which assists people 55 and older in getting updated training to assist in returning to the workforce. This is a federally funded program and offers a no-cost employment service to older adults who qualify.
Once accepted into the program, individuals are placed in a training site in or near their community, where they gain on the job experience while working 20-21 hours/week at $8/hour.
We also help with skill assessments, computer training, resumes, cover letters, job search, etc.
The goal is that through the training and job search assistance we gain help older adults gain good jobs in or around their communities.
Stephanie MahonyEmployment and Training CoordinatorExperience Works, Inc.
1111 "O" Street Ste 205
American Job CenterLincoln, NE 68508
Phone: 402-441-1654Fax: 402-441-6038
stephanie_mahony@experienceworks.org
Nebraska Toll-free Number: 1-877-314-7526.
.
---
.
---
.
http://www.keepcasscountybeautiful.com/index.php
.
---
.
HOW TO SUBMIT YOUR NEWS TO THIS NEWSLETTER...
Below is a list of categories that we are happy to post, (at NO COST to you!), in the weekly Murray online newsletter:
Weddings
Engagements
Anniversary
Births
Letters to the Editor
Birthday Greeting
Upcoming Events
Cards of Thanks
Lost and Found
Obituaries
Recipes
Photos
and So Much More!

That's right! These are all items that can appear FREE of CHARGE in each Wednesday's Murray Newsletter and/or Calendar! All YOU have to do is send the information to us - it's that simple!
DEADLINE for submissions to each week's Wednesday Newsletter is NO LATER THAN NOON on the preceding MONDAY.
There are 3 ways you can submit your articles:
1) You may call your information to 402-235-2926 and leave a voice mail with your name and phone number.
2) Email your story with your name, contact info and story, in plain text to:
Send photos in .jpg format, no larger than 495 pixels wide or photos and fliers in a .pdf, to the e-address above with your story in plain text.
3) Send items via the U.S. postal service to:
Editor, Murray Nebraska Website
201 N How Ave
Murray, NE 68409-8403
Be sure to allow enough time to be received by Monday! Also, when mailing items you'd like to get back, please enclose a self-addressed, stamped envelope.
Remember to include 'who, what, when, where and why', along with any other helpful details, such as a contact person and phone.
Again, you must have your name and contact information included with the information.
Thanks for helping to keep YOUR Murray Newsletter fresh and up-to-date!
**********
SUBSCRIBE to the MURRAY NEWSLETTER...
We're glad you're enjoying reading the FREE Murray Newsletter! Would you like to automatically receive it every week?
At the top of the 'Home' page, slide your mouse over the 'WHAT'S NEW' tab. When the drop-down menu appears with 'NEWSLETTER', slide the mouse to the right to 'SUBSCRIBE to NEWSLETTER', then fill in your e-address. Follow the instructions in the email that you receive and that's all there is to it!
It's absolutely FREE and no need to worry...we won't sell or distribute your address to anyone!

---
Community Sustaining Sponsors 2020

2020 Community Sustaining Sponsor
2020 Community Sustaining Sponsor
2020 Community Sustaining Sponsor
2020 Community Sustaining Sponsor

2020 Community Sustaining Sponsor

2020 Community Sustaining Sponsor

2020 Community Sustaining Sponsor
2020 Community Sustaining Sponsor

2020 Community Sustaining Sponsor

2020 Community Sustaining Sponsor

2020 Community Sustaining Sponsor

2020 Community Sustaining Sponsor

2020 Community Sustaining Sponsor

2020 Community Sustaining Sponsor

2020 Community Sustaining Sponsor
2020 Community Sustaining Sponsor
..
---
.
Read Our Neighbors' Newsletters!
Also FREE SUBSCRIPTIONS to these Newsletters!
Click on any of the links below to subscribe.

Click to Read today's SpringfieldNebraska Newsletter
Click to Read today's PlattsmouthNebraska Newsletter
Click to Read today's WeepingWaterNebraska Newsletter
Click to Read today's NehawkaNebraska Newsletter
Click to Read today's CedarCreekNebraska Newsletter
Click to Read today's AvocaNebraska Newsletter
Click to Read today's ElmwoodNebraska Newsletter
Click to Read today's MurdockNebraska Newsletter
Click to Read today's LouisvilleNebraska Newsletter
Click to Read today's EagleNebraska Newsletter
Click to Read today's MurrayNebraska Newsletter
Click to Read today's UnadillaNebraska Newsletter
Click to Read today's UnionNebraska Newsletter
Click to Read today's AlvoNebraska Newsletter
Click to Read today's ManleyNebraska Newsletter
.
---
.