Murray Newsletter - June 16, 2021
A GREAT DAY for a CELEBRATION!
Sunday, June 20, 2021 is the first day of summer, the longest day of the year and also Father's Day! In Murray, NE the sun will rise at 5:50 am and set at 9:00 pm for a full 15 hours and 9 minutes of daylight. Spend it with Dad!
This special holiday is not only to honor our own fathers, but also to celebrate those who have stepped-in and acted like a beloved dad, whether it's a grandfather, uncle, brother or dear friend. Celebrate, and spend some time with, these special people and be sure to say 'thanks' for all they've done for you, your children or grandchildren.
* * * * * * *
What you teach your children, you also teach their children.
---
Read the minutes of the June 8 Murray Village Board of Trustees' meeting HERE or click on the Village Office tab above.
---
CONDOLENCES to the FAMILY of...
IKE ROTHGEB
of MURRAY.
Ike was a former Fire Chief for Murray and served our area in that capacity for 15 years.
A Celebration of Life will be held at 1:00 P.M., Thursday, June 17, 2021 at First Christian Church in Murray.
Military Rites will be conducted by Offutt Air Force Base Military Funeral Honors Team of Bellevue. Ike's Final Resting Place will be at the Omaha National Cemetery in Omaha, NE.
The family suggests Memorials to Murray Christian Church.You may read his complete obituary HERE.
---
Nebraska Sponsored TD Ameritrade 529 College Savings Plan Rebranded to Bloomwell 529 Education Savings

Lincoln, Neb. (June 11, 2021) - Nebraska State Treasurer John Murante today announced that the Nebraska sponsored TD Ameritrade 529 College Savings Plan is being rebranded to the Bloomwell 529 Education Savings Plan. The refreshed plan will remain part of the Nebraska Educational Savings Plan Trust (NEST) and continue to be administered by Treasurer Murante, as Trustee. Union Bank & Trust, the program manager for the Nebraska College Savings Program, will take the place of TD Ameritrade in marketing the plan.
The rebranding will take effect July 23, 2021, with a new website debuting the same day. The plan's investment options will remain the same and no action will be required by account owners or advisors. After the rebranding, account owners will see reduced fees and benefit from the investment expertise of Wilshire Associates. The Nebraska Investment Council will continue to have oversight of the plan's investments.
Account owners and advisors will be notified in advance of these changes. Until the rebranding occurs, account owners can continue to contribute to their TD Ameritrade 529 College Savings Plan accounts and update their account information; new accounts can also be opened.
"We are pleased to be able to offer participants a lower fee plan with the same investment options and plan features," stated Treasurer Murante.
These changes will not affect the other three plans in the Nebraska Educational Savings Plan Trust – the NEST Direct College Savings Plan, the NEST Advisor College Savings Plan and the State Farm 529 Savings Plan.
"NEST 529 plans continue to be one of the best ways to save for future educational expenses," said Jay Steinacher, Union Bank 529 College Savings Manager. "The potential tax benefits plus the quality fund families and investment options make this plan an attractive option for college savers nationwide."
For more information, account owners should call 877-408-4644.
---
FREE LITTLE LIBRARY in MURRAY!
LOCATED ACROSS FROM the WEST WING of the ELEMENTARY SCHOOL on HIGH STREET!
TAKE a BOOK, LEAVE a BOOK!
In the case of good books, the point is not to see how many of them you can get through, but rather how many can get through to you.
Mortimer J. Adler
1902~2001
American philosopher, educator, author, encyclopedist
---
IMPORTANT MEETING-
IF YOU'RE CONCERNED ABOUT FUTURE TRAVEL ON HWY 75 BETWEEN MURRAY AND PLATTSMOUTH!

---
---
YOUNG MEMORIAL PARK, MURRAY, NE.
Field Day is coming up fast and if you want to operate with us from the Murray Young Memorial Park Contact Roger, rb55930@windstream.net, soon to lock in our plans. We'd also love for you or anyone to stop by for a visit. We do tend to be a bit "laid back" in our operating philosophy, and would enjoy visits from friends we don't see too often.
We are still "tailgating" in the parking lot at Burger King most Tuesdays, weather permitting, around six-ish.
---
---
---
MASONIC HOME JOB OPENINGS!
---
Eastern Nebraska's Office on Aging
~Our Mission~
To help older Nebraskans live independently
and remain for as long as possible in their own homes.
Click HERE to learn more about the many benefits for yourself or someone you love.
For information, phone:
402-444-6536 or Toll Free: 1-888-554-2711

---
---
EAST CASS PIONEER CEMETERY DISTRICT (ECPCD) MEETINGS FOR 2021
All meetings are open to the public and are held at the Murray Town Hall at 7 p.m.
---
Click the red cardinal above to learn about job opportunities in Plattsmouth.
---
---
MURRAY SWIMMING POOLS
The Murray Village Ordinance 150.02 on swimming pools directs that a resident must FIRST get a permit through the Cass County Zoning Office, (402) 296-9359. Once the County Permit is obtained, it must be presented to the Village Clerk's Office, either in office or drop box outside, for review. As long as the pool is constructed WITHIN the resident's property line, it will be approved through the Village. There is no building permit application fee for swimming pools.
---
---
To Schedule Your Upcoming Blood Drive Donation, click HERE or call 1-800­-RED CROSS (1-800­-733-2767):
Wednesday, June 16, 2021
Louisville Senior Center
423 Elm St
Louisville, NE
9 am - 3 pm
Tuesday, July 6, 2021
City Building
102 W Eldora Ave
Weeping Water, NE
Noon - 6pm
Monday, July 19, 2021
VFW Post 2543
510 1st Ave
Plattsmouth, NE
11:30 am - 5:30 pm
Sunday, August 15, 2021
First Baptist Church
16220 Hwy 75
Plattsmouth, NE
Noon - 5 pm
Monday, August 16, 2021
Town Hall
623 House St
Avoca, NE
1 - 7 pm
Wednesday, August 25, 2021
Louisville High School
202 West 3rd St
Louisville, NE
9am - 4 pm
---
All children need a secure place to learn and grow. The ideal place should be in their own home, however many kids are not that fortunate.
In times of neglect or abuse, a child must sometimes be removed from their home at a moment's noticed and placed in a warm, safe place. Kids of all ages, from birth through high school, sometimes need the help of the Child Saving Institute.
CSI helps foster parents and biological families learn the skills they need for a safe, well-cared-for, and loving family life.During this unsettling time of covid-19, the Murray Christian Church is collecting essential cleaning items for the Child Saving Institute.
If you would like to donate, here are some things they could use:Pine Sol, Lysol Disinfectant Spray, sanitizing wipes, latex and powder-free disposable gloves, (L & XL), and hand sanitizer.
Please bring items to Murray Christian Church, 304 W Young St, Murray, NE on Wednesdays, Thursdays or Fridays, between the hours of 10 - 2:00. You may call the church ahead of time, 402-235-2527, to be sure someone will be there to assist you.
Thank you for helping to keep these children, (and the CSI staff), healthy and happy!
---
---
The Conestoga Backpack Program continues to furnish food to local families in need. The program serves the Murray, Nehawka, Union and Beaver Lake areas in southeast Nebraska, and will not turn anyone away.

Just by adding a few of the items listed below to your shopping list and picking them up, you'll be helping someone in a big way. Keep in mind that some of the children are very young and are possibly 'preparing' their own meals, so easy-to-open containers are a good option for little hands.
Canned soup
Granola bars
Fruit snacks
Dry pasta
Spaghetti sauce
Dry soup mixes
Canned meat (chicken, tuna)
Boxed prepared meal kits (Hamburger Helper, Rice-a-Roni)
Peanut butter
Jelly
Canned fruit and vegetables
Also needed are hygienic supplies, toothbrushes, toothpaste, soap, cotton swabs, tissues and toilet paper.
To make a monetary donation instead, a check made payable to 'CONESTOGA BACKPACK PROGRAM' may be mailed or deposited at Cornerstone Bank, 102 W Main St, Murray, NE 68409. 100% of all monies collected is used for food and hygienic supplies for the families.
To have the items picked up, call Jill at 402-660-3543 to make arrangements. As another alternative, you may drop them off at Cornerstone Bank in Murray or at their Beaver Lake location.
Your help is greatly appreciated. Thank you!
---
---
GO ON, KEEP READING...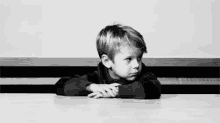 OUR NEIGHBORS' EVENTS:

NEXT SHOW at the LOFTE!
---
---
---
UNIQUE FIRE DEPARTMENT RAFFLE TICKET FUNDRAISER!

Support the Nehawka Volunteer Fire Department

On July 1st, 2020 we took over the Union Fire District in Cass County and we are in the process of updating life saving equipment.
Thank you for supporting the Nehawka Volunteer Fire Department!

FULLY CUSTOMIZED ARCADE GAME!
$5.00 Tickets
Only 1000 tickets being sold
Drawing will be on Facebook Live when all tickets are sold.
Please private message the department or one of the firefighters if you want to use VENMO.
See photos and read more HERE.
---
---
TEXT Marketing in 2021

Anyone that watches TV has noticed a flood of New Ads that offer something great, if you TEXT a special word to 72727 or a similar 5 digit number.
Once a rare method, it is now common. Try it now TEXT WEBKID to 72727 and you will receive an instant response. As instantly as you receive the response, the company that created the ad, is alerted to your interest and can reach out to help you. It is that "Instant" element that creates a wonderful effect. After you are happy, simply reply to the text response and write STOP in the subject - again instantly, you are removed from a temporary database and will never receive another TEXT from this company. This guarantees that no Mobile User is sent unwanted messages. - That is why the popularity is growing, instant VIP service, and no regrets. Learn more, by leaving a Message at 402-968-0821 - Also, Emergency Storm, Water, Missing Child Municipal Messaging - for as little as $29 month - Watch https://youtu.be/zM8t5cpi2UI - and leave a message at 402-968-0821
---
---
.
PERENNIAL EVENTS:
.
PLEASE CALL AHEAD TO FIND OUT ABOUT CHANGES TO THESE EVENTS
.
PLATTSMOUTH AMATEUR RADIO CLUB (P.A.R.C.)
P.A.R.C. members get together Tuesday evenings at Plattsmouth's Burger King at 6 pm.
Monthly meetings the last Saturday of most months at Mom's Cafe in Plattsmouth, 8 am. (NO December monthly meeting.)
Click HERE or on the radio antenna logo above to read the latest newsletter and calendar.
For more info, contact Roger Behrns, rb55930@windstream.net or call 402-234-6775..
---
.
ATTENTION, VETERANS!
Do you need assistance? We're here to help!
Contact Cass County Veteran Service Officer
Email:
*
Admin Assistant: Jacie Victor

Phone:
(402) 296-9368
Fax: (402) 296-9369*
Email:
ccvsoadmin@cassne.org
Hours:
Call for appointment!
Monday – Friday 8 am to 5 pm
Closed noon to 1pm
346 Main St., Rm. 102
Plattsmouth, NE 68048.
---
.
---
.
---
---
ARE YOU 55+
and
LOOKING FOR PART-TIME WORK?
The following is an employment opportunity available to older adults in Cass County.
Experience Works is a national, non-profit organization funded by the US Dept of Labor to administer the Senior Community Service Employment Program, which assists people 55 and older in getting updated training to assist in returning to the workforce. This is a federally funded program and offers a no-cost employment service to older adults who qualify.
Once accepted into the program, individuals are placed in a training site in or near their community, where they gain on the job experience while working 20-21 hours/week at $8/hour.
We also help with skill assessments, computer training, resumes, cover letters, job search, etc.
The goal is that through the training and job search assistance we gain help older adults gain good jobs in or around their communities.
Stephanie MahonyEmployment and Training CoordinatorExperience Works, Inc.
1111 "O" Street Ste 205
American Job CenterLincoln, NE 68508
Phone: 402-441-1654Fax: 402-441-6038
stephanie_mahony@experienceworks.org
Nebraska Toll-free Number: 1-877-314-7526
---
.
https://www.keepcasscountybeautiful.com/index.php
.
---
.
HOW TO SUBMIT YOUR NEWS TO THIS NEWSLETTER...
Below is a list of categories that we are happy to post, (at NO COST to you!), in the weekly Murray online newsletter:
Weddings
Engagements
Anniversary
Births
Letters to the Editor
Birthday Greeting
Upcoming Events
Cards of Thanks
Lost and Found
Obituaries
Recipes
Photos
and So Much More!

That's right! These are all items that can appear FREE of CHARGE in each Wednesday's Murray Newsletter and/or Calendar! All YOU have to do is send the information to us - it's that simple!
DEADLINE for submissions to each week's Wednesday Newsletter is NOON on the preceding MONDAY.
There are 3 ways you can submit your articles:
1) You may call your information to 402-235-2926 and leave a voice mail with your name and phone number.
2) Email your story with your name, contact info and story, in plain text to:
Send photos in .jpg format, no larger than 495 pixels wide or photos and fliers in a .pdf, to the e-address above with your story in plain text.
3) Send items via the U.S. postal service to:
Editor, Murray Nebraska Website
201 N How Ave
Murray, NE 68409-8403
Be sure to allow enough time to be received by Monday! Also, when mailing items you'd like to get back, please enclose a self-addressed, stamped envelope.
Remember to include 'who, what, when, where and why', along with any other helpful details, such as a contact person and phone.
Again, you must have your name and contact information included with the information.
Thanks for helping to keep YOUR Murray Newsletter fresh and up-to-date!
**********
SUBSCRIBE to the MURRAY NEWSLETTER
It's easy and FREE! Click HERE.
You will receive an email Wednesday morning at 6:30 with a link to the NL.
You may also receive the Murray NL on your mobile device at 1:30 that same day by entering your number at the 'MURRAY MOBILE' box on this page.
NO WORRIES. We do NOT sell or give your e-address or phone to anyone!
---
Community Sustaining Sponsors 2021

2021 Community Sustaining Sponsor

2021 Community Sustaining Sponsor

2021 Community Sustaining Sponsor
2021 Community Sustaining Sponsor

2021 Community Sustaining Sponsor

2021 Community Sustaining Sponsor

2021 Community Sustaining Sponsor
2021 Community Sustaining Sponsor

2021 Community Sustaining Sponsor

2021 Community Sustaining Sponsor

2021 Community Sustaining Sponsor

2021 Community Sustaining Sponsor

2021 Community Sustaining Sponsor

2021 Community Sustaining Sponsor

2021 Community Sustaining Sponsor
2021 Community Sustaining Sponsor
2021 Community Sustaining Sponsor
..
---
.
Read Our Neighbors' Newsletters!
Also FREE SUBSCRIPTIONS to these Newsletters!
Click on any of the links below to subscribe.

Click to Read today's SpringfieldNebraska Newsletter
Click to Read today's PlattsmouthNebraska Newsletter
Click to Read today's WeepingWaterNebraska Newsletter
Click to Read today's NehawkaNebraska Newsletter
Click to Read today's CedarCreekNebraska Newsletter
Click to Read today's AvocaNebraska Newsletter
Click to Read today's ElmwoodNebraska Newsletter
Click to Read today's MurdockNebraska Newsletter
Click to Read today's LouisvilleNebraska Newsletter
Click to Read today's EagleNebraska Newsletter
Click to Read today's MurrayNebraska Newsletter
Click to Read today's UnadillaNebraska Newsletter
Click to Read today's UnionNebraska Newsletter
Click to Read today's AlvoNebraska Newsletter
Click to Read today's ManleyNebraska Newsletter
.