Murray Newsletter - November 29, 2023
The best portion of a good man's life is his little nameless,
unencumbered acts of kindness and love.
1770~1850
---
---
This week our Student of the Week Winner is Raquel Hild. She is a junior at Conestoga High School. Her activities include volleyball, dance, FBLA, mock trial, NHS, and student leadership team. Her parents are Jim and Connie Hild.
She was nominated for these reasons:
She is very supportive all of her teammates and activities she is involved in.
She is a dedicated student who always gives it her all.
She demonstrates sportsmanship and leadership in all areas.
She a great teammate and peer and always has an upbeat attitude.
---
UH-OH...SANTA'S RUBBING HIS TUMMY!

HE'S EXCITED, BECAUSE HE WAS JUST INVITED TO
MURRAY's VFD and RESCUE PANCAKE FEED and
YOU'RE INVITED, TOO!
BREAKFAST with SANTA
SATURDAY, DECEMBER 2, 2023
8 -NOON
MURRAY VOLUNTEER FIRE & RESCUE STATION
* * * * *
FREE WILL DONATION!
FREE PICTURES WITH SANTA!
SILENT AUCTION & RAFFLE!
Cass County Behind the Badge and Murray Fire and Rescue want to kick off the holiday season with MVFD's famous pancakes, sausage, biscuits & gravy. Chicken & waffles will also be served.
According to Jennifer Sommer of Cass County Behind the Badge, this event is to support Cass County's first responders. The event is open to everyone.
---
Dear Readers,

We want to build an online history about Murray.
Please submit any information you might know about our town to start creating this project.
If you own a business, let us know when you started and any informaton about the building and/or business located there before yours. Do you know the little gray building, CJ's Hair Salon, on Main Street used to be an ice cream shop? Do you also know that the Murray Christian Church used to be located just east of the Murray Repair Shop? In the early 1900's Murray's Main Street was devastated by a fire. Have you heard any information about that time that's been passed down from your ancestors?
You can also send information about your house - when it was built and any background about it. Was it one of the first homes in town? Is it haunted? What do you know about it? There's a little house in town that used to be the old railroad depot! Do you know where it is now, or that the old Murray Elementary School's mascot name was the Mustangs?

Any information would be helpful. Please send photos, too, if available! Photos should contain people's names and location and any other helpful information. This should become a fun, educational and informative piece of history that will continue to grow, and one that we're all building together! Thanks for your help!

Email your information to:
Editor@MurrayNebraska.com
---
MEDICARE ANNUAL OPEN ENROLLENT
In-person appointments are available in Nebraska City, NE for your Medicare Annual Open Enrollment.
Mary Ann Holland can assist you in comparing the options available to you at Southeast Community College Learning Center between October 16th thru December 7th.
To schedule your appointment, please contact Nebraska SHIP at 402-471-2841.
---
Nebraska Treasurer Advises of Year-End College Savings To-Dos
Provides holiday gift idea and tax saving updates for account owners before the end of 2023
(LINCOLN, Neb. November 14, 2023) – The Nebraska State Treasurer wants to remind families seeking holiday gift ideas to consider giving a financial contribution to a loved one's NEST 529 Education Savings Plan. A gift of any amount to an education savings account has the potential to grow into a bigger gift in the future.
"A holiday gift doesn't need to be a toy or something to wear," said Nebraska State Treasurer Tom Briese. "Giving the gift of education is a long-term investment toward a loved one's future that will help ease financial burdens that can add up with higher education."
How to Gift
Account owners can invite friends and family members to contribute to a NEST 529 account. To get started, visit NEST529.com/Friends-Family-Gifting. When a contribution has been made, the gift-giver can print a NEST 529 holiday card for the recipient.
Tax Benefits
As 2023 comes to an end, accounts owners are encouraged to consider the tax advantages of
end-of-year contributions to their NEST 529 account. Nebraska account owners are eligible to receive a Nebraska state income tax deduction of up to $10,000 ($5,000 if married, filing separately) for contributions made to their own NEST accounts.[1]
"It's easy to see the many benefits of a NEST 529 account for a loved one's educational future, and yearly tax benefits from contributions can be helpful just like the rewards seen when the funds are withdrawn," said Briese.
Because the last day of the year falls on a Sunday, financial contributions eligible for 2023 tax benefits must be mailed and postmarked by December 30, 2023. Account owners can also contribute online by logging into their account at NEST529.com.
Visit NEST529.com/tax-benefits to read more about the benefits of a NEST 529 Education Savings Plan.
The Nebraska State Treasurer serves as the Program Trustee. All investments, including the portfolio structure offered through the NEST 529 program, are vetted and approved by the Nebraska Investment Council.
###
About NEST 529
NEST 529 is a tax-advantaged 529 college savings plan and provides four plans to help make saving for college simple and affordable: NEST Direct College Savings Plan, NEST Advisor College Savings Plan, Bloomwell 529 Education Savings Plan, and State Farm 529 Savings Plan. The Nebraska State Treasurer serves as Program Trustee. Union Bank and Trust Company serves as Program Manager, and all investments are approved by the Nebraska Investment Council. Families nationwide are saving for college using Nebraska's 529 College Savings Plans, which have close to 300,000 accounts. Visit NEST529.com and treasurer.nebraska.gov for more information.
About Union Bank and Trust Company
Founded in 1917 with over 50 years of family ownership, Union Bank and Trust Company offers complete banking, lending, investment, and trust services. The bank has 38 full-service and loan production offices in Nebraska and Kansas. It is the third largest privately owned bank in Nebraska, with bank assets of $7.6 billion and trust assets of $43.6 billion as of December 31, 2022. Voters have chosen Union Bank and Trust Company as Best Bank, Best Customer Service, Best Work Environment, and Best Financial Planner in Lincoln for twelve years running.
Important Legal Information
An investor should consider the investment objectives, risks, and charges and expenses associated with municipal fund securities before investing. This and other important information is contained in the fund prospectuses and the NEST Direct College Savings Plan Program Disclosure Statement (issuer's official statement), which should be read carefully before investing. You can lose money by investing in an Investment Option. Each of the Investment Options involves investment risks, which are described in the Program Disclosure Statement.
An investor should consider, before investing, whether the investor's or beneficiary's home state offers any state tax or other state benefits such as financial aid, scholarship funds, and protection from creditors that are only available for investments in such state's 529 plan. Investors should consult their tax advisor, attorney, and/or other advisor regarding their specific legal, investment, or tax situation.
The NEST Direct College Savings Plan (the "Plan") is sponsored by the State of Nebraska, administered by the Nebraska State Treasurer, and the Nebraska Investment Council provides investment oversight. Union Bank and Trust Company serves as Program Manager for the Plan. The Plan offers a series of Investment Options within the Nebraska Educational Savings Plan Trust (the "Trust"), which offers other Investment Options not affiliated with the Plan. The Plan is intended to operate as a qualified tuition program.
Except for any investments made by a Plan participant in the Bank Savings Static Investment Option up to the limit provided by Federal Deposit Insurance Corporation ("FDIC") insurance, neither the principal contributed to an account, nor earnings thereon, are guaranteed or insured by the State of Nebraska, the Nebraska State Treasurer, the Nebraska Investment Council, the Trust, the Plan, any other state, any agency or instrumentality thereof, Union Bank and Trust Company, the FDIC, or any other entity. Investment returns are not guaranteed. Account owners in the Plan assume all investment risk, including the potential loss of principal.
NOT FDIC INSURED*| NO BANK GUARANTEE | MAY LOSE VALUE
(*Except the Bank Savings Static Investment Option Underlying Investment)
[1]Account owners may deduct for Nebraska income tax purposes contributions they make to their own account (and any other accounts they own in the Nebraska Educational Savings Plan Trust) up to an overall maximum of $10,000 ($5,000 if married, filing separately). Contributions in excess of $10,000 cannot be carried over to a future year. For a minor-owned or UGMA/UTMA 529 account, the minor is considered the account owner for Nebraska state income tax deduction purposes. The minor must file a Nebraska tax return for the year their contributions are made to be eligible for a tax deduction for their own contributions. In the case of a UGMA/UTMA 529 account, contributions by the parent/ guardian listed as the Custodian on the UGMA/UTMA Plan account are also eligible for a Nebraska state tax deduction.
---
---
SEASON of GIVING?
Is there truly any better gift to give than your own blood? Donating is purely an unselfish act, it doesn't cost you a penny, and can save a life. Make this contribution and you'll sleep well knowing that you've given of yourself to improve, and perhaps even save another person's life.
Confirm days and times and learn more HERE.
***
Monday, December 4, 2023
Town Hall
623 House Street
Avoca, NE 68307
1 pm - 6 pm
***
Tuesday, December 5, 2023


127 N 5th St
Plattsmouth, NE
11 am - 5 pm
***
Wednesday, December 6, 2023
Plattsmouth High School
1916 E Highway 34
Plattsmouth, NE
8 am - 2 pm
***
Wednesday, December 27, 2023
Louisville Senior Center
423 Elm St
Louisville, NE
9 am - 3 pm
***
Thursday, January 4, 2024
City Building
101 W Eldora Ave
Weeping Water, NE
Noon - 6 pm
***
Monday, January 23, 2023
VFW Post 2543
510 1st Ave
Plattsmouth, NE
11:30 am - 5:30 pm
---
---
Scatter Joy Acres
(Cell) 402-578-6335
4107 Wavery Road
Murray, NE 68409
---
Conestoga High School's Convenience Corner is collecting hygiene items and foods for easy meals needed throughout the school year such as mac and cheese, Ramen noodles, granola bars, etc.
You may drop off donations on Thursdays between 10 am and 1 pm at Murray Christian Church, 304 W Young Street. Contact the church office, 402-235-2527 or Jessica at 402-297-7254 to make other arrangements. You may also email at church2527@windstream.net for more information.
You may also send items with a high school student or take them to the school.
Your kindness is appreciated!
---
https://www.teamtobaccofree.org/
---
All children need a secure place to learn and grow. The ideal place should be in their own home, however many kids are not that fortunate.
In times of neglect or abuse, a child must sometimes be removed from their home at a moment's noticed and placed in a warm, safe place. Kids of all ages, from birth through high school, sometimes need the help of the Child Saving Institute.
CSI helps foster parents and biological families learn the skills they need for a safe, well-cared-for, and loving family life.During this unsettling time of covid-19, the Murray Christian Church is collecting essential cleaning items for the Child Saving Institute.
If you would like to donate, here are some things they could use: Pine Sol, Lysol Disinfectant Spray, sanitizing wipes, latex and powder-free disposable gloves, (L & XL), and hand sanitizer.
Please bring items to Murray Christian Church, 304 W Young St, Murray, NE on Wednesdays, Thursdays or Fridays, between the hours of 10-2:00. You may call the church ahead of time, 402-235-2527, to be sure someone will be there to assist you.
Thank you for helping to keep these children, (and the CSI staff), healthy and happy!
---
The Conestoga Backpack Program continues to furnish food to local families in need. The program serves the Murray, Nehawka, Union and Beaver Lake areas in southeast Nebraska, and will not turn anyone away.

Just by adding a few of the items listed below to your shopping list and picking them up, you'll be helping someone in a big way. Keep in mind that some of the children are very young and are possibly 'preparing' their own meals, so easy-to-open containers are a good option for little hands.
Canned soup
Granola bars
Fruit snacks
Dry pasta
Spaghetti sauce
Dry soup mixes
Canned meat (chicken, tuna)
Boxed prepared meal kits (Hamburger Helper, Rice-a-Roni)
Peanut butter
Jelly
Canned fruit and vegetables
Also needed are hygienic supplies, toothbrushes, toothpaste, soap, cotton swabs, tissues and toilet paper.
To make a monetary donation instead, a check made payable to 'CONESTOGA BACKPACK PROGRAM' may be mailed or deposited at Cornerstone Bank, 102 W Main St, Murray, NE 68409. 100% of all monies collected is used for food and hygienic supplies for the families.
To have the items picked up, call Jill at 402-660-3543 to make arrangements. As another alternative, you may drop them off at Cornerstone Bank in Murray or at their Beaver Lake location.
Your help is greatly appreciated. Thank you!
YOUR HEAD WILL SPIN READING ABOUT ALL THESE EVENTS GOING ON in our NEIGHBORING TOWNS!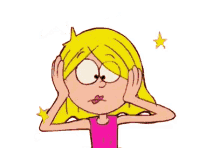 ---
---
---
---
---
---
---
---
---
---
Come on over and take a spin on our dance floor! This is a family-friendly venue, so bring the kids, too!
* * * * *
NO SATURDAY EVENING SHOWS in DECEMBER & JANUARY
However we will have
FREE, OPEN JAM SESSIONS!
1-4 pm
December 3 & 10
January 7,14, 21 & 28
Bring your instruments, bring your voices or just sit in and listen!
Let's get together and have a good time!
* * * * *
or call Larry, 1-402-949-0668.
---
UNION, NE PLAYGROUND REVAMP
Union United Inc., (non-profit community improvement group in Union, Ne), is raising money for a new playground! Our goal is to provide a safe and fun environment for the families and children in our community. This will include replacing the outdated playground equipment, rebuilding the park's landscape and providing handicap accessibility.

We are very excited to be a part of this process and we know that any donation will help make an impact. Thank you in advance for your contribution to this cause that means so much to our community.
Union United Inc. is a 501(C)(3) organization- all donations are tax deductible and will come with a receipt for that purpose. To learn more information about Union United Inc. visit: https://www.unionnebraska.com/index.php/2014-09-22-00-40-49/union-united
DONATE https://www.gofundme.com/f/union-ne-playground-revamp?utm_campaign=p_cp+share-sheet&utm_medium=copy_link_all&utm_source=customer
* * * * *
Fundraising Challenge!

Kevin Smith, owner of Riverdale Properties, LLC, has challenged the Union Community to donate to the Union's Playground Go Fund Me. He will match all donations on the platform from October 1, 2023 through November 1, 2023.

Union United, Inc. and the Village of Union would like to thank Kevin for his motivation and generosity.
---
---
---
---
---
---
Elmwood Library Hours
Monday: 3:00 pm to 8:00 pm
Tuesday: 2:00 pm to 6:00 pm
Wednesday: 2:00 pm to 6:00 pm
Thursday: 10:00 am to 2:00 pm
Saturday: 10:00 am to 2:00 pm
We welcome all who love to read, whether you're from Elmwood, Murdock, or beyond!
Come join us!
Easy Library Links
Online Card Catalog https://elmwoodpubliclibrary.follettdestiny.com/
Libby Library App https://help.libbyapp.com/index.htm
---
---
---
---
---
---
---
---
---
ON-GOING EVENTS:
(PLEASE CALL AHEAD TO FIND OUT ABOUT ANY CHANGES.)
---
---
NEHAWKA, NEBRASKA PUBLIC LIBRARY
---
---
---
---
---
HEAR YE! HEAR YE!
The Union, NE American Legion Auxiliary Hall, 104 W Main St, is available for rental!
Reasonable rates for 4-8 hours
Full kitchen, carpeted dining hall, and all utilities.
Easy to locate on Main Street.
Individuals have rented it for birthday parties,
showers, anniversaries, and funeral dinners.
For more information, or to reserve the Hall, call
Nancy Crook 402-263-2035.
(This is a landline with an answering machine, so leave a voice message, do not try to text.)
---
ATTENTION, VETERANS!
Do you need assistance? We're here to help!
Contact Cass County Veteran Service Officer
Email: ccvso@cassne.org
Admin Assistant: Jacie Victor
(402) 296-9368
Fax: (402) 296-9369*
Email: ccvsoadmin@cassne.org
Call for appointment! 402-296-9368
Monday – Friday 8 am to 5 pm
Closed noon to 1pm
346 Main St., Rm. 102
---
---
---
ARE YOU 55+
and
LOOKING FOR PART-TIME WORK?
The following is an employment opportunity available to older adults in Cass County.
Experience Works is a national, non-profit organization funded by the US Dept of Labor to administer the Senior Community Service Employment Program, which assists people 55 and older in getting updated training to assist in returning to the workforce. This is a federally funded program and offers a no-cost employment service to older adults who qualify.
Once accepted into the program, individuals are placed in a training site in or near their community, where they gain on the job experience while working 20-21 hours/week at $8/hour.
We also help with skill assessments, computer training, resumes, cover letters, job search, etc.
The goal is that through the training and job search assistance we gain help older adults gain good jobs in or around their communities.
Stephanie MahonyEmployment and Training CoordinatorExperience Works, Inc.
1111 "O" Street Ste 205
American Job CenterLincoln, NE 68508
Phone: 402-441-1654Fax: 402-441-6038
stephanie_mahony@experienceworks.org<;/a>
Nebraska Toll-free Number: 1-877-314-7526
---
https://www.keepcasscountybeautiful.com/index.php
---
HOW TO SUBMIT YOUR NEWS TO THIS NEWSLETTER...
Below is a list of categories that we are happy to post, (at NO COST to you!), in the weekly Murray online newsletter:
Weddings
Engagements
Anniversary
Births
Letters to the Editor
Birthday Greeting
Upcoming Events
Cards of Thanks
Lost and Found
Obituaries
Recipes
Photos
and So Much More!

That's right! These are all items that can appear FREE of CHARGE in each Wednesday's Murray Newsletter and/or Calendar! All YOU have to do is send the information to us - it's that simple!
DEADLINE for submissions to each week's Wednesday Newsletter is NOON on the preceding MONDAY.
There are 3 ways you can submit your articles:
1) You may call your information to 402-235-2926 and leave a voice mail with your name and phone number.
2) Email your story with your name, contact info and story, in plain text to:
editor@murraynebraska.com<;/a>.
Send photos in .jpg format, no larger than 495 pixels wide or photos and fliers in a .pdf, to the e-address above with your story in plain text.
3) Send items via the U.S. postal service to:
Editor, Murray Nebraska Website
201 N How Ave
Murray, NE 68409-8403
Be sure to allow enough time to be received by Monday! Also, when mailing items you'd like to get back, please enclose a self-addressed, stamped envelope.
Remember to include 'who, what, when, where and why', along with any other helpful details, such as a contact person and phone.
Again, you must have your name and contact information included with the information.
Thanks for helping to keep YOUR Murray Newsletter fresh and up-to-date!
**********
SUBSCRIBE to the MURRAY NEWSLETTER
It's easy and FREE! Click HERE.
You will receive an email Wednesday morning at 6:30 with a link to the NL.
You may also receive the Murray NL on your mobile device at 1:30 that same day by entering your number at the 'MURRAY MOBILE' box on this page.
NO WORRIES. We do NOT sell or give your e-address or phone to anyone!
---
Community Sustaining Sponsors 2023

2023 Community Sustaining Sponsor

2023 Community Sustaining Sponsor

2023 Community Sustaining Sponsor

2023 Community Sustaining Sponsor

2023 Community Sustaining Sponsor
2023 Community Sustaining Sponsor

2023 Community Sustaining Sponsor
2023 Community Sustaining Sponsor

2023 Community Sustaining Sponsor

2023 Community Sustaining Sponsor

2023 Community Sustaining Sponsor

2023 Community Sustaining Sponsor

2023 Community Sustaining Sponsor
2023 Community Sustaining Sponsor
..
---
.
Read Our Neighbors' Newsletters!