Murray Newsletter - June 22, 2022
HAPPY SUMMER!
It was June, and the world smelled of roses.
The sunshine was like powdered gold over the grassy hillside.
Maud Hart Lovelace
American author
1892~1980
---
SPECIAL MEETING!
MURRAY FREEDOM FESTIVAL
The Murray Freedom Festival Board of Trustees and Volunteers will meet in a SPECIAL MEETING at 7 p.m., on THURSDAY, June 23, 2022, at the Murray Town Hall, 106 W. Main Street, Murray, NE.
The Murray Freedom Festival, a long-running 501c3 non-profit organization, is looking for enthusiastic individuals who are interested and have the time to help run the Murray Freedom Festival.
At this meeting, we will continue planning for the 2022 Murray Freedom Festival!! We are also looking for additional interested people to be involved in the planning process, so please join us in planning for next year's MFF!
The Murray Freedom Festival is also seeking your kind and generous financial donation in support of this year's events to be held on Monday, July 4, 2022. Please visit our website at www.MurrayFreedomFestivalNE.com to learn more and contribute!
We invite those who are interested in helping shape the 2022 Murray Freedom Festival to attend the SPECIAL MEETING on THURSDAY, June 23, 2022.
Thank you and we value your ideas and input!
Murray Freedom Festival Board of Directors
---
---
1ST CONGRESSIONAL DISTRICT SPECIAL ELECTION DAY,
JUNE 28, 2022
A special general election to fill the seat representing Nebraska's 1st Congressional District in the U.S. House will be held on June 28, 2022. CASS COUNTY NE is in DISTRICT 1.
The special election will fill the vacancy left by Jeffrey Fortenberry (R). Fortenberry resigned from the U.S. House on March 31, 2022, after being convicted of one count of scheming to falsify and conceal material facts and two counts of making false statements to federal investigators.
Patty Pansing Brooks (D)and Mike Flood (R) are running in the special general election for U.S. House Nebraska District 1 on June 28, 2022.
Polls open 8 am - 8 pm.
---
POSTAL RATES INCREASE EFFECTIVE JULY 10, 2022
LETTERS, 1 OZ 58 CENTS to 60 CENTS
LETTERS, (METERED 1 OZ), 53 CENTS to 57 CENTS
LETTERS, (ADD'L OZS) 20 CENTS to 24 CENTS
DOMESTIC POSTCARDS 40 CENTS to 44 CENTS
INT'L LETTER $1.30 CENTS to $1.40 CENTS
---
State of Nebraska
Office of State Treasurer John Murante
NEST 529 Launches Future Career Sweepstakes,
A Dream Job Shadow Experience
Nurture the aspirations of Nebraska's youth with an opportunity to experience their ultimate career goal.
(LINCOLN, Neb. June 6, 2022) – NEST 529 is proud to launch "Future Career Sweepstakes." Nebraska children selected as winners will have the opportunity to be paired up with a professional in their field of interest for an hour-long job shadow opportunity. Parents and guardians can now enter the sweepstakes at NEST529.com/FutureCareer. Entries will close on June 30, 2022.
"There are millions of talented youth in Nebraska who will one-day become important members of our communities," said Nebraska Treasurer John Murante. "It is important we not only nurture their aspirations but save for their future education. The price of tuition is increasing at a rate faster than inflation—now is the time to save. Doing so puts a loved one on track to achieve their dream."
Selected children will be paired up with a professional in their field of interest for an hour-long job shadow opportunity. In addition to the job shadow opportunity, the winners will receive $529 toward a NEST 529 savings account, helping them on the path to an amazing future. Parents and guardians can enter the sweepstakes at NEST529.com/FutureCareer through June 30, 2022.
A NEST 529 plan provides potential tax benefits when saving for higher education expenses. NEST 529 College Savings Plans can be used for everything from four-year universities to two-year technical schools. Opening a NEST 529 account doesn't require a minimum deposit to get started, and contributions can be managed online. Parents and guardians may not know what their child's future has in store, but a little planning today goes a long way toward their success. Plans allow families to start investing in their child's future so they can soar toward their goals. Visit NEST529.com to read more about the benefits of a NEST 529 College Savings Plan.
The Nebraska State Treasurer serves as the Program Trustee. All investments, including the portfolio structure offered through the NEST 529 program, are vetted and approved by the
Nebraska Investment Council.
"In addition to talking with our children about their dreams, we can do more. It takes 10 minutes to open a NEST 529 account and start saving for the future education of a loved one," said Murante. "Research from Washington University in St. Louis shows that a child with an educational savings account between $1 to $499 before reaching college is roughly four times more likely to graduate from college than a child with no savings account."2
Start a NEST 529 College Savings Plan for your loved one at NEST529.com.
Parents and guardians have until June 30, 2022 to enter the Future Career Sweepstakes at NEST529.com/FutureCareer. Winners will be announced in August 2022.
About NEST 529
NEST 529 is a tax-advantaged 529 college savings plan and provides four plans to help make saving for college simple and affordable: NEST Direct College Savings Plan, NEST Advisor College Savings Plan, Bloomwell 529 Education Savings Plan, and State Farm 529 Savings Plan. The Nebraska State Treasurer serves as Program Trustee. Union Bank and Trust serves as Program Manager, and all investments are approved by the Nebraska Investment Council. Families nationwide are saving for college using Nebraska's 529 College Savings Plans, which have close to 300,000 accounts. Visit NEST529.com and treasurer.nebraska.gov for more information.
About Union Bank and Trust
Founded in 1917 with over 50 years of family ownership, Union Bank and Trust offers complete banking, lending, investment, and trust services. The bank has 38 full-service and loan production offices in Nebraska and Kansas. It is the third largest privately owned bank in Nebraska, with bank assets of $6.6 billion and trust assets of $46.9 billion as of December 31, 2021. Voters have chosen Union Bank and Trust as Best Bank, Best Customer Service, Best Work Environment, and Best Financial Planner in Lincoln for eleven years running.
Important Legal Information
An investor should consider the investment objectives, risks, and charges and expenses associated with municipal fund securities before investing. This and other important information is contained in the fund prospectuses and the NEST Direct College Savings Plan Program Disclosure Statement (issuer's official statement), which should be read carefully before investing. You can lose money by investing in an Investment Option. Each of the Investment Options involves investment risks, which are described in the Program Disclosure Statement. An investor should consider, before investing, whether the investor's or beneficiary's home state offers any state tax or other state benefits such as financial aid, scholarship funds, and protection from creditors that are only available for investments in such state's 529 plan. Investors should consult their tax advisor, attorney, and/or other advisor regarding their specific legal, investment, or tax situation.
1 NO PURCHASE NECESSARY. Void where prohibited. Enter the Sweepstakes by completing an entry webform available at NEST529.com/FutureCareer or NEST529advisor.com/FutureCareer a written entry form at the NEST 529 table during the Lincoln Saltdogs baseball game at Lincoln Haymarket Park on Sunday, May 29, 2022 or Friday, June 24, 2022, or paper entry form between May 29, 2022 and June 30, 2022. You must complete all required fields on the entry form. You must be 19 years of age or older and be a legal resident of the state of Nebraska at the time of entry. You may submit one entry per intended beneficiary. Beneficiary must be a resident of the state of Nebraska and between the ages of 5 and 18. Up to 10 prize winners will be selected on or before August 28, 2022. You need not be present to win. Each prize winner will receive $529 in the form of a contribution to a NEST 529 College Savings Plan account established by the Sponsor for the benefit of a child, designated by the winner, along with an opportunity for a job shadow with a selected Nebraska employer. Total prize value is approximately $577. Odds of winning depend on the number of entries received. Official rules are available at NEST529.com/FutureCareer or NEST529advisor.com/FutureCareer. The sponsor of this Sweepstakes is the NEST Direct College Savings Plan and the NEST Advisor College Savings Plan, P.O. Box 83529, Lincoln, NE 68501. Any questions, comments or complaints regarding the Sweepstakes should be directed to the Sponsor at this address.
2 "Small-Dollar Children's Savings Accounts, Income, and College Outcomes." Washington University in St. Louis. openscholarship.wustl.edu/cgi/viewcontent.cgi?article=1371&context=csd_research
NOT FDIC INSURED*| NO BANK GUARANTEE | MAY LOSE VALUE
(*Except the Bank Savings Static Investment Option Underlying Investment)
---
---
---
ATTENTION, READERS!
Texting services we'd been using to deliver notification of the weekly Newsletter via your mobile phone have closed up their shortcodes, making text delivery unusable at this time.
Instead, please go to the 'What's New' tab above and enter your e-address at 'Subscribe to Newsletter' to continue receiving your Murray Newsletter. You'll receive an email notification early Wednesday mornings when it's ready for viewing. Remember, it's still FREE and we will NOT share your e-address with anyone.
Thank you
---
Conestoga High School's Convenience Corner is collecting foods for easy meals needed throughout the summer break, such as mac and cheese, Ramen noodles, etc.
You may drop off donations on Wednesday, Thursday or Fridays, between 10 am and 2 pm at Murray Christian Church, 304 W Young Street. Contact the church office, 402-235-2527 or send email to church2527@windstream.net for more information.
---
---

T.E.A.M. TOBACCO EDUCATION ADVOCACY of the MIDLANDS
We are thrilled to announce our 2022 educational line-up!
Each month our coalition will focus on educating the community about a specific tobacco issue through our listserv, social media, and advertising. Additionally, at each monthly meeting a national or local speaker will educate our members & guests on the topic. We are currently meeting on the 4th Thursday of the month from 11:30-12:30 via zoom.
Please invite a colleague or friend!
Register HERE.
---
NATIONAL BLOOD CRISIS!
Worst Blood Shortage in Over a Decade!
The American Red Cross is facing a national blood crisis – its worst blood shortage in over a decade, posing a concerning risk to patient care. Doctors have been forced to make difficult decisions about who receives blood transfusions and who will need to wait until more products become available. Blood and platelet donations are critically needed to help prevent further delays in vital medical treatments. Please schedule your blood donation today.
Local Volunteers and Blood Donors Needed
To Schedule Your Upcoming Blood Drive Donation, click HERE or call 1-800­-RED CROSS (1-800­-733-2767):
WEDNESDAY, JUNE 15, 2022
LOUISVILLE SENIOR CENTER
423 Elm St
Louisville, NE
9 am - 3 pm
Tuesday, July 5, 2022
City Building
102 W Eldora Ave
Weeping Water, NE 68463
NOON - 06:00 PM
Monday, July 11, 2022
Plattsmouth Public Library
401 Avenue A
Plattsmouth, NE 68048
NOON- 05:00 PM
Monday, July 18, 2022
VFW Post 2543
510 1st Avenue
Plattsmouth, NE 68048
11:30 AM - 05:30 PM
Sunday, August 14, 2022
First Baptist Church
16220 Highway 75
Plattsmouth, NE 68048
11:00 AM - 04:00 PM
Monday, August 15, 2022
Town Hall
623 House St
Avoca, NE 68307
01:00 PM - 06:00 PM
About blood donation
To donate blood, individuals need to bring a blood donor card or driver's license or two other forms of identification that are required at check-in. Individuals who are 17 years of age in most states (16 with parental consent where allowed by state law), weigh at least 110 pounds and are in generally good health may be eligible to donate blood. High school students and other donors 18 years of age and younger also must meet certain height and weight requirements.
Donors can also save up to 15 minutes at the blood drive by completing a RapidPass®. With RapidPass®, donors complete the pre-donation reading and health history questionnaire online, on the day of donation, from a mobile device or computer. To complete a RapidPass®, follow the instructions at RedCrossBlood.org/RapidPass or use the Red Cross Blood Donor App.
In most cases, those who have received a COVID-19 vaccine can donate. However, knowing the name of the manufacturer of the vaccine they received is important in determining donation eligibility
Blood drive safety
Each Red Cross blood drive and donation center follows the highest standards of safety and infection control, and additional precautions – including face masks for donors and staff, regardless of vaccination status – have been implemented to help protect the health of all those in attendance. Donors are asked to schedule an appointment prior to arriving at the drive.
About the American Red Cross:
The American Red Cross shelters, feeds and provides comfort to victims of disasters; supplies about 40% of the nation's blood; teaches skills that save lives; distributes international humanitarian aid; and supports veterans, military members and their families. The Red Cross is a nonprofit organization that depends on volunteers and the generosity of the American public to deliver its mission. For more information, please visit redcross.org or CruzRojaAmericana.org, or follow us on Twitter at @RedCross.
---
---
---
---
All children need a secure place to learn and grow. The ideal place should be in their own home, however many kids are not that fortunate.
In times of neglect or abuse, a child must sometimes be removed from their home at a moment's noticed and placed in a warm, safe place. Kids of all ages, from birth through high school, sometimes need the help of the Child Saving Institute.
CSI helps foster parents and biological families learn the skills they need for a safe, well-cared-for, and loving family life.During this unsettling time of covid-19, the Murray Christian Church is collecting essential cleaning items for the Child Saving Institute.
If you would like to donate, here are some things they could use:Pine Sol, Lysol Disinfectant Spray, sanitizing wipes, latex and powder-free disposable gloves, (L & XL), and hand sanitizer.
Please bring items to Murray Christian Church, 304 W Young St, Murray, NE on Wednesdays, Thursdays or Fridays, between the hours of 10 - 2:00. You may call the church ahead of time, 402-235-2527, to be sure someone will be there to assist you.
Thank you for helping to keep these children, (and the CSI staff), healthy and happy!
---
The Conestoga Backpack Program continues to furnish food to local families in need. The program serves the Murray, Nehawka, Union and Beaver Lake areas in southeast Nebraska, and will not turn anyone away.

Just by adding a few of the items listed below to your shopping list and picking them up, you'll be helping someone in a big way. Keep in mind that some of the children are very young and are possibly 'preparing' their own meals, so easy-to-open containers are a good option for little hands.
Canned soup
Granola bars
Fruit snacks
Dry pasta
Spaghetti sauce
Dry soup mixes
Canned meat (chicken, tuna)
Boxed prepared meal kits (Hamburger Helper, Rice-a-Roni)
Peanut butter
Jelly
Canned fruit and vegetables
Also needed are hygienic supplies, toothbrushes, toothpaste, soap, cotton swabs, tissues and toilet paper.
To make a monetary donation instead, a check made payable to 'CONESTOGA BACKPACK PROGRAM' may be mailed or deposited at Cornerstone Bank, 102 W Main St, Murray, NE 68409. 100% of all monies collected is used for food and hygienic supplies for the families.
To have the items picked up, call Jill at 402-660-3543 to make arrangements. As another alternative, you may drop them off at Cornerstone Bank in Murray or at their Beaver Lake location.
Your help is greatly appreciated. Thank you!
---
KEEP READING about EVENTS in our NEIGHBORING TOWNS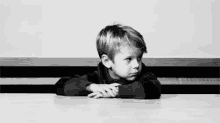 ---
.

---
Cass County Health Department Needs Your Help!
Did your organization assists residents in some way through the COVID-19 pandemic? The Sarpy/Cass Health Department is currently working to reduce health disparities for Cass County residents to make it a healthier place for everyone. This includes knowing how we can best help your organization provide services to residents. We would appreciate your input on this survey to guide our work. This survey will only take about 5-10 minutes to complete. If you feel you know another person/organization that could provide valuable input for us, please forward them this email as this is an anonymous survey link.
Take survey here: https://nalhd.sjc1.qualtrics.com/jfe/form/SV_6uvfCudAgpikLkO
Thank you for your help in our efforts to improve the health of Cass County residents!
---
Calling all Vendors!!!! The Historic Downtown Plattsmouth Street Market and Live on the Plaza is coming in June! Apply HERE!
---
---
SATURDAY, JULY 23, 2022
9 AM – 5 PM
Christmas In July
Historic Downtown Plattsmouth
Join Historic Downtown Plattsmouth in celebrating Christmas in July!
Come down to Main Street for a day of sun, shopping, and sweets as
well as appearances by Santa and the Grinch!
---
---
CLICK DYNAMITE PETE ABOVE FOR MORE DETAILS!
---
Greenwood Craft Fair Registration
Craft Fair 2022
When: August 20,2021.
Where: Greenwood Village Park
Time: 10AM- 4PM
10x10 area
*Must provide own table/ shade covering*
$20.00 fee for each 10x10 area
We will be accepting crafters and vendors on a first come first serve basis. You will receive a confirmation email to let you know you were accepted to be a participant in our event. Payments will need to be received to confirm your spot. Applications need to be received before July 23rd,2022.
Thank you for your interest in our event and we look forward to hearing from you.
---
---
---
---
GREENWOOD 5K & WALK...MCKENNA'S RUN..CURE HD
Sat., August 20, 2022
Greenwood, NE 68366
Additional race information can be found at http://GREENWOOD5K.ORG.
PLACE
4th & Broad ST
Greenwood, NE US 68366
The Greenwood 5K and Walk exists in memory of McKenna Smith, her father Tracy Smith, and grandfather Charlie Smith. All proceeds will be donated to the local Huntington's Disease Foundation.
Register by 8/3/22 to receive a T-shirt. Donate and walk or run without a T-Shirt after 8/3/22.
---
---
---
---
---
---
---
CLICK HERE FOR ART WORKSHOPS in SPRINGFIELD, NE!
---
---
---
---
JAM SESSIONS EACH 2nd SUNDAYof the MONTH
CORNHUSKER COUNTRY MUSIC THEATER, LOUISVILLE, NE
Come on over and take a spin on our dance floor
or just sit back and enjoy the music!
211 Main Street, Louisville, NEcornhuskercountrymusic@gmail.comLike us on FB!
Call for our updates, 1-800-480-8797, EXT 211, and you may leave us a voice mail at the end of the message if you'd like!
---
ON-GOING EVENTS:
(PLEASE CALL TO FIND OUT ABOUT ANY CHANGES TO THESE EVENTS!)
PLATTSMOUTH AMATEUR RADIO CLUB (P.A.R.C.)
P.A.R.C. members get together Tuesday evenings at Plattsmouth's Burger King at 6 pm.
Monthly meetings the last Saturday of most months at Mom's Cafe in Plattsmouth, 8 am. (NO December monthly meeting.)
Click HERE or on the radio antenna logo above to read the latest newsletter and calendar.
For more info, contact Roger Behrns, rb55930@windstream.net or call 402-234-6775.
---
ATTENTION, VETERANS!
Do you need assistance? We're here to help!
Contact Cass County Veteran Service Officer
Email: ccvso@cassne.org
Admin Assistant: Jacie Victor
(402) 296-9368
Fax: (402) 296-9369*
Email: ccvsoadmin@cassne.org
Call for appointment! 402-296-9368
Monday – Friday 8 am to 5 pm
Closed noon to 1pm
346 Main St., Rm. 102
---
---
---
ARE YOU 55+
and
LOOKING FOR PART-TIME WORK?
The following is an employment opportunity available to older adults in Cass County.
Experience Works is a national, non-profit organization funded by the US Dept of Labor to administer the Senior Community Service Employment Program, which assists people 55 and older in getting updated training to assist in returning to the workforce. This is a federally funded program and offers a no-cost employment service to older adults who qualify.
Once accepted into the program, individuals are placed in a training site in or near their community, where they gain on the job experience while working 20-21 hours/week at $8/hour.
We also help with skill assessments, computer training, resumes, cover letters, job search, etc.
The goal is that through the training and job search assistance we gain help older adults gain good jobs in or around their communities.
Stephanie MahonyEmployment and Training CoordinatorExperience Works, Inc.
1111 "O" Street Ste 205
American Job CenterLincoln, NE 68508
Phone: 402-441-1654Fax: 402-441-6038
stephanie_mahony@experienceworks.org
Nebraska Toll-free Number: 1-877-314-7526
---
https://www.keepcasscountybeautiful.com/index.php
---
HOW TO SUBMIT YOUR NEWS TO THIS NEWSLETTER...
Below is a list of categories that we are happy to post, (at NO COST to you!), in the weekly Murray online newsletter:
Weddings
Engagements
Anniversary
Births
Letters to the Editor
Birthday Greeting
Upcoming Events
Cards of Thanks
Lost and Found
Obituaries
Recipes
Photos
and So Much More!

That's right! These are all items that can appear FREE of CHARGE in each Wednesday's Murray Newsletter and/or Calendar! All YOU have to do is send the information to us - it's that simple!
DEADLINE for submissions to each week's Wednesday Newsletter is NOON on the preceding MONDAY.
There are 3 ways you can submit your articles:
1) You may call your information to 402-235-2926 and leave a voice mail with your name and phone number.
2) Email your story with your name, contact info and story, in plain text to:
Send photos in .jpg format, no larger than 495 pixels wide or photos and fliers in a .pdf, to the e-address above with your story in plain text.
3) Send items via the U.S. postal service to:
Editor, Murray Nebraska Website
201 N How Ave
Murray, NE 68409-8403
Be sure to allow enough time to be received by Monday! Also, when mailing items you'd like to get back, please enclose a self-addressed, stamped envelope.
Remember to include 'who, what, when, where and why', along with any other helpful details, such as a contact person and phone.
Again, you must have your name and contact information included with the information.
Thanks for helping to keep YOUR Murray Newsletter fresh and up-to-date!
**********
SUBSCRIBE to the MURRAY NEWSLETTER
It's easy and FREE! Click HERE.
You will receive an email Wednesday morning at 6:30 with a link to the NL.
You may also receive the Murray NL on your mobile device at 1:30 that same day by entering your number at the 'MURRAY MOBILE' box on this page.
NO WORRIES. We do NOT sell or give your e-address or phone to anyone!
---
Community Sustaining Sponsors 2022

2022 Community Sustaining Sponsor

2022 Community Sustaining Sponsor

2022 Community Sustaining Sponsor
2022 Community Sustaining Sponsor

2022 Community Sustaining Sponsor

2022 Community Sustaining Sponsor
2022 Community Sustaining Sponsor

2022 Community Sustaining Sponsor

2022 Community Sustaining Sponsor

2022 Community Sustaining Sponsor

2022 Community Sustaining Sponsor

2022 Community Sustaining Sponsor

2022 Community Sustaining Sponsor

2022 Community Sustaining Sponsor
2022 Community Sustaining Sponsor
2022 Community Sustaining Sponsor
..
---
.
Read Our Neighbors' Newsletters!
Also FREE SUBSCRIPTIONS to these Newsletters!
Click on any of the links below to subscribe.

Click to Read today's SpringfieldNebraska Newsletter
Click to Read today's PlattsmouthNebraska Newsletter
Click to Read today's WeepingWaterNebraska Newsletter
Click to Read today's NehawkaNebraska Newsletter
Click to Read today's CedarCreekNebraska Newsletter
Click to Read today's AvocaNebraska Newsletter
Click to Read today's ElmwoodNebraska Newsletter
Click to Read today's MurdockNebraska Newsletter
Click to Read today's LouisvilleNebraska Newsletter
Click to Read today's EagleNebraska Newsletter
Click to Read today's MurrayNebraska Newsletter
Click to Read today's UnadillaNebraska Newsletter
Click to Read today's UnionNebraska Newsletter
Click to Read today's AlvoNebraska Newsletter
Click to Read today's ManleyNebraska Newsletter
.