.
.
---
.
"Two things are infinite: the universe and human stupidity;
and I'm not sure about the universe."
Albert Einstein
.
---
.
PROCEED WITH CAUTION
(Editorial by Pat Zeigler)
The massive flooding in the Midwest this past spring didn't just touch those directly in the raging waters' path. Many others were affected, too, although not with house-high h20. Case in point - the watery erosion of interstate highways, state and county roads. When Interstate 29 in Iowa had to be rerouted to Highway 75, a leisurely drive sometimes became more like a horrifying ride at an amusement park. Some of the drivers seemed to drive like they still had a 75 mile-per-hour speed limit. Some drove as if there were no limit whatsoever - and on a two-lane road, no less! Adding an enormous amount of traffic to the already well-traveled, intersection was a nightmare! If traveling north, from the west side of Highway 75, many folks took back roads to Highway 66, to safely get back on 75 at the permanent light.
Thankfully, in eastern Cass County, NE, temporary traffic signals were placed at the intersection of Highway 75 and Murray Road. What a blessing it was to have these non-human, dependable contraptions signaling to all travelers, from each direction, 24/7, for weeks.
Then, as the saying goes, 'all good things must come to an end', and it surely did. Last week the signals were removed. Within a matter of hours, an accident occurred. While the opening of I-29 and many roads was highly anticipated and, certainly welcomed, the removal of the traffic lights was not.
Recently we learned that work will finally begin around August 19th on the railroad viaduct in Murray just 1 mile west of that intersection. The long-anticipated road repair through Murray is greatly needed and long overdue. One lane traffic will keep traffic flowing over the tracks during demolition and rebuilding of the new bridge. This will only add to the frustration of drivers hurrying to get wherever they need to be.
If you are not happy with the removal of the lights at Highway 75 and Murray Road, you have the power in your own hands to make your wishes known. You can email, call or send a regular letter to the Department of Transportation:
On their website, https://dot.nebraska.gov/contact-us/ , there's a form that you can just complete and click it on its' way.
U.S. Mail: Department of Transportation, TRAFFIC SIGNALS, PO Box 94759, Lincoln NE 68509
Phone: (402) 471-4567
I've already sent them an email. I think I'll also send a letter. Maybe together we can make it happen, for everyone's safety.
.
---
.
CONDOLENCES to LOUISVILLE
Driving through Louisville last week on an out-of-the-ordinary cool day in July, we stopped at what had been the gathering place of countless customers over the years who had been seeking a cool treat on a leisurely summer day. It was closed, of course, because its owner and operator, Tammy Martin, had recently passed away due to complications of a car accident.
Sympathy cards were taped to the windows. The flowers and mementos, with their obvious sentiment, sitting on the outside counter at the sidewalk, struck me as something not uncommon to small towns.
We see mounds of flowers and stuffed animals on TV, left at memorial sites, when a celebrity or other well-known figure passes. Sadly we're accustomed to seeing the same after mass shootings and too often along a highway where a life or lives had been lost due to a vehicular accident.
But seeing this memorial at a little ice cream shop, in a little Nebraska town, warmed my heart in an uncommon way. In our current, unsettled world, where tempers seem to rage out-of-control more often than not, where rudeness seems to have become more common, at times, than kindness, it was comforting to see that people had come to this little piece of summertime happiness to show their love and appreciation for someone who brought smiles to countless souls.
Condolences to our Louisville neighbors on the loss of a shining example of friendliness and rest in peace, Tammy. You'll be missed.
.
---
.
TEN YEARS AGO...
In going back through the archived Murray Newsletters, I thought it might be fun to see what was going on in and around the area ten years ago, around the time this Newsletter started. The format has changed a little bit and when word got out, more event announcements started coming in.
http://www.murraynebraska.com/nl/index.php/whats-new/250-murray-newsletter-july-29-2009 .
---
.
MURRAY FREEDOM FESTIVAL MEETING REMINDER
The Murray Freedom Festival Board of Trustees and Volunteers will meet at 7 p.m., on the first Tuesday of each month, at the Murray Town Hall, 106 W. Main Street, Murray, NE, to discuss the future of the Murray Freedom Festival.
The Murray Freedom Festival, a long-running 501c3 non-profit organization, is looking for enthusiastic individuals who are interested and have the time to help organize and plan the 2020 Murray Freedom Festival.
We're interested in hearing your ideas and interests and hope to see you at our next meeting on August 6th!
.
---
.
IT'S ALMOST FAIR TIME!
AUGUST 6-10, 2019!
CLICK THE BANNER BELOW TO GET THE FAIR SCHEDULE OF ACTIVITIES!
.
---
.
REMEMBER TO CHECK OUT THE ADS ON THE RIGHT and IF YOU'D LIKE TO BUY YOUR OWN AD FOR ONLY $10/MONTH, (WOW, WHAT A DEAL!), CLICK ON THE RED INFO BOX.
.
---
.
.
---
.
WANTED: MAINTENANCE PERSON
The Village of Murray, Nebraska, is taking applications for a Full Time Maintenance Operator. Applicants must pass a background check, drug test, and general maintenance test, and have current Nebraska Grade IV Water Operator License or be able to obtain water license. Pay based on skills and experience. For application and test information, call 402-235-2119 or see Clerk at 106 W Main, Murray NE by 4:30 pm on August 9.
.
---
.
.
---
.
.
---
.
.
---
.
---
JOB OPENINGS IN PLATTSMOUTH!
.
.
---
---
.
.
.
East Cass Pioneer Cemetery District 2019 meeting dates:
August 12
September 9
October 14
All meetings held at Murray, NE Town Hall at 7 p.m. and open to the public.
.
---
.
NEST 529 Encourages Summer Reading in Annual Read
and
Win $529 Drawing
Fifteen Summer Readers and their Libraries to be Awarded
Lincoln, Neb. (May 31, 2019) – Nebraska State Treasurer John Murante and First National Bank of Omaha today announced the annual NEST Read and Win $529 Drawing. Open to submissions from Nebraska residents beginning June 1 through August 16, 2019, the Read and Win Drawing invites readers statewide, aged 12 years old and younger, to enter for a chance to win a $529 contribution into a NEST 529 College Savings Plan account.
Click HERE for details!
.
---
.
.
---
.
WATER NOTICE!
Cass County Rural Water District #1 has issued a Level 1 Water Restriction for the Rural Water District #1 customers effective immediately.
Level 1: Voluntary Odd/Even Day Watering
Action: All Cass County Rural Water District #1 customers including the (Village of Murray and the Village of Nehawka) are being asked to voluntarily go to an Odd/Even plan for all outside water use.
Odd-numbered addresses are being asked to do outside watering/use on odd numbered calendar days.
Even-numbered addresses are being asked to do outside watering/use on even numbered calendar days.
On March 14th, 2019 the City of Plattsmouth Water Treatment Plant was inundated by flood waters and was taken out of service. The City of Plattsmouth and Cass County RWD #1 has an INTERLOCAL COOPERATION ACT AGREEMENT that has been in place since August of 2011 and this plan was put into action on March 14th, 2019 to help support the City of Plattsmouth.
The above restrictions apply to the Cass County RWD#1 customers only. Further information and updates maybe viewed at www.rwd1.org.
Plattsmouth customers should view "City of Plattsmouth Water Emergency" at www.plattsmouth.org regarding restrictions for Plattsmouth customers.
.
---
.
DO YOU REMEMBER?
Recently, I received a note from a reader in Montana, asking if anyone in this area remembers his family from many years ago. Maybe you can help him with his family tree. Below is his note:
"Hello, we are planning a trip to your town in September. We are looking for our ancestors, Everetts and Chidesters. The Everetts, settled there about 1860. John Everett came there from England around 1860 and bought a farm. He had a son named Cluadius, who had a son named Edward, who had a son named Austin.
Any way if you could help us find some of our family it would be great to meet as many as we could.
Thank you, I look forward to your reply.
Ken Everett, in Montana
mtkeneverett@gmail.com"
.
---
.
When your group or club meets for an event, take some photos and send them to me with a summary of what was happening and I'll post them here in the Murray Newsletter. Readers want to see involvement in and around our village. It not only helps to promote our town, but it could create interest in joining your group.
Youth groups and other civic groups do litter pick-up, sponsor Easter egg hunts, collect food for those less fortunate and meet for crafting, among lots of other events. Be sure to check the calendar to the right for upcoming events, also.
Send your photos and news to Editor@MurrayNebraska.com.
Thanks!
.
---
.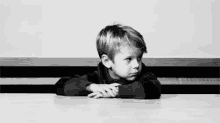 BORED?
CAR SHOWS, MUSIC, BAKE SALES, FUN RUNS, BINGO, FARMERS' MARKETS, HISTORICAL EVENTS
Keep reading for more info on fun events in and around our area!
.
---
.

EVENTS IN NEIGHBORING TOWNS:
.
.
---
.
.
---
.
Exciting news from the
Cornhusker Country Music Theater!
We now have a DANCE FLOOR right in front of the stage!
Put on your dancing shoes and come on over for a good time! If you don't want to dance, you can still enjoy the live music!
For those of you who aspire to write a great song, we'll be hosting a SONGWRITER'S CLINIC. So put on your thinking caps and bring your best ideas and join us. Who knows? Maybe together we'll be writing the next big hit that will be played world-wide!
Upcoming Events:

Show: 7:30 pm, Sat., August 3 -
Lucas Minor Band

Jam Session: Sun., 1 pm, August 11 - Bring your instruments or voice and come join us!
Show: 7:30 pm, Sat., August 17 -
Cornhusker Jam Band

Songwriters' Clinic: Sun., August 25 - 1:30 pm

NO SHOW: SAT., August 31, due to Labor Day holiday weekend.
---
.
.
.
.
---
.
.
---
.
.
Historian Harlan at Herban Coffee Lab
The second Saturday of each month, 10:00 am at Herban Coffee Lab, Plattsmouth, NE, 'Historian Harlan' will share stories of local characters from early last century. It's always interesting and interactive.
Come join us for some excellent coffee and local history!
.
---
.
Memory Lane Museum & Soda Fountain
215 W Eldora Ave.
Weeping Water
Nebraska 68463
LUNCH LECTURE SERIES
3rd THURSDAY of the MONTH thru OCTOBER
NOON - 1 PM
August 15 - Scandinavia and Switzerland, by Carolyn Murdoch
September 19 - Massage Therapy & Essential Oils for Health, by Shari Butts, LMT, Aspire Therapeutic Massage and orthobionomy
October 21 - Leukemia and Lymphoma, by Jenna Sager, Executive Director, Leukemia & Lymphoma Society
.
---
.
PERENNIAL EVENTS:
.
The Conestoga Backpack Pantry serves the Murray, Nehawka, Union and Beaver Lake areas in southeast Nebraska, although we will not turn away anyone in need. Food packs are placed in the childrens' locker at school to take home on the weekends, helping to sustain them until returning to school the following week.
Your kind donation of non-perishable food items can be made at Cornerstone Bank in Murray during business hours, Monday-Friday: 8:00 am-4:00 pm. We can also pick up your items, if you cannot drop them off. Call Jill at 402-660-3543 to make arrangements.
Some ideas are cereal, juice boxes, granola bars, cereal bars, pancake mix, peanut butter, jelly, tuna or chicken salad packs, fruit cups, raisins, cheese and cracker snacks, macaroni and cheese cups, etc. Keep in mind that some of the children are very young and are possibly 'preparing' their own meals. Easy to open containers are a good option for little hands.
Each time you shop, just pick up one thing and set it aside and after a few weeks, drop off your bag of items at the bank or church.
Thank you!
.
---
.
.
---
.
A. Hey, two's company, three's a cloud!
.
---
.
NEED a RIDE
to
YOUR MAMMOGRAM APPOINTMENT?
The Sarpy/Cass Health Department offers free transportation assistance to women for their mammogram appointment.
The service includes home pick-up, hospital/clinic drop-off, and return home drop-off.

Eligibility includes women age 40-75 years living in Sarpy or Cass counties.
Please call SC Health Department for more information, 402-537-6968.
.
---
.
Colorectal cancer is the third most common cancer and the second leading cause of cancer-related deaths among men and women in the United States. An estimated 108,000 new cases will be diagnosed each year. Regular colorectal cancer screenings can detect colorectal cancer early when the chances for cure are best. Because of this, the Sarpy/Cass Health Department is offering free fecal occult blood test (FOBT) home screening kits to both men and women between the ages of 50 and 74 years.
The screening kits are available at the Health Department's office at 701 Olson Drive, Suite 101, Papillion, Monday-Friday 8:00 a.m. to 4:30 p.m. Call (402) 537-6969 for more information.
.
---
.
.
---
.
.
ATTENTION, VETERANS!
Do you need assistance? We're here to help!
Contact Cass County Veteran Service Officer, Brian Coffman.
Email:
*
Admin Assistant: Jacie Victor

Phone:
(402) 296-9368
Fax: (402) 296-9369*
Email:
ccvsoadmin@cassne.org
Hours:
Monday – Friday 8 am to 5 pm
Closed noon to 1pm
346 Main St., Rm. 102
Plattsmouth, NE 68048
.
---
.

.

BACK TO SCHOOL? GET YOUR GED!
IT ISN'T JUST FOR KIDS ANYMORE!
GED classes will resume near the end of summer and the start of public schools. Call 402-296-3174 ext. 2315 for information.
.
---
.
.
---
.
---
.
---
.
Hope's Closet Hours:
M - F, 10-4
Saturday, 10-3
.
---
---
ARE YOU 55+
and
LOOKING FOR PART-TIME WORK?
The following is an employment opportunity available to older adults in Cass County.
Experience Works is a national, non-profit organization funded by the US Dept of Labor to administer the Senior Community Service Employment Program, which assists people 55 and older in getting updated training to assist in returning to the workforce. This is a federally funded program and offers a no-cost employment service to older adults who qualify.
Once accepted into the program, individuals are placed in a training site in or near their community, where they gain on the job experience while working 20-21 hours/week at $8/hour.
We also help with skill assessments, computer training, resumes, cover letters, job search, etc.
The goal is that through the training and job search assistance we gain help older adults gain good jobs in or around their communities.
Stephanie MahonyEmployment and Training CoordinatorExperience Works, Inc.
1111 "O" Street Ste 205
American Job CenterLincoln, NE 68508
Phone: 402-441-1654Fax: 402-441-6038
stephanie_mahony@experienceworks.org
Nebraska Toll-free Number: 1-877-314-7526.
.
---
.
---
.
http://www.keepcasscountybeautiful.com/index.php
.
---
.
HOW TO SUBMIT YOUR NEWS TO THIS NEWSLETTER...
Below is a list of categories that we are happy to post, (at NO COST to you!), in the weekly Murray online newsletter:
Weddings
Engagements
Anniversary
Births
Letters to the Editor
Birthday Greeting
Upcoming Events
Cards of Thanks
Lost and Found
Obituaries
Recipes
Photos
and So Much More!

That's right! These are all items that can appear FREE of CHARGE in each Wednesday's Murray Newsletter and/or Calendar! All YOU have to do is send the information to us - it's that simple!
DEADLINE for submissions to each week's Wednesday Newsletter is NO LATER THAN NOON on the preceding MONDAY.
There are 3 ways you can submit your articles:
1) You may call your information to 402-235-2926 and leave a voice mail with your name and phone number.
2) Email your story with your name, contact info and story, in plain text to:
Send photos in .jpg format, no larger than 495 pixels wide or photos and fliers in a .pdf, to the e-address above with your story in plain text.
3) Send items via the U.S. postal service to:
Editor, Murray Nebraska Website
201 N How Ave
Murray, NE 68409-8403
Be sure to allow enough time to be received by Monday! Also, when mailing items you'd like to get back, please enclose a self-addressed, stamped envelope.
Remember to include 'who, what, when, where and why', along with any other helpful details, such as a contact person and phone.
Again, you must have your name and contact information included with the information.
Thanks for helping to keep YOUR Murray Newsletter fresh and up-to-date!
**********
SUBSCRIBE to the MURRAY NEWSLETTER...
We're glad you're enjoying reading the FREE Murray Newsletter! Would you like to automatically receive it every week?
At the top of the 'Home' page, slide your mouse over the 'WHAT'S NEW' tab. When the drop-down menu appears with 'NEWSLETTER', slide the mouse to the right to 'SUBSCRIBE to NEWSLETTER', then fill in your e-address. Follow the instructions in the email that you receive and that's all there is to it!
It's absolutely FREE and no need to worry...we won't sell or distribute your address to anyone!

---
Community Sustaining Sponsors 2019

2019 Community Sustaining Sponsor
2019 Community Sustaining Sponsor
2019 Community Sustaining Sponsor
2019 Community Sustaining Sponsor

2019 Community Sustaining Sponsor

2019 Community Sustaining Sponsor

2019 Community Sustaining Sponsor
2019 Community Sustaining Sponsor

2019 Community Sustaining Sponsor

2019 Community Sustaining Sponsor

2019 Community Sustaining Sponsor

2019 Community Sustaining Sponsor

2019 Community Sustaining Sponsor

2019 Community Sustaining Sponsor

2019 Community Sustaining Sponsor
2019 Community Sustaining Sponsor
.
---
.
Read Our Neighbors' Newsletters!
Also FREE SUBSCRIPTIONS to these Newsletters!
Click on any of the links below to subscribe.

Click to Read today's SpringfieldNebraska Newsletter
Click to Read today's PlattsmouthNebraska Newsletter
Click to Read today's WeepingWaterNebraska Newsletter
Click to Read today's NehawkaNebraska Newsletter
Click to Read today's CedarCreekNebraska Newsletter
Click to Read today's AvocaNebraska Newsletter
Click to Read today's ElmwoodNebraska Newsletter
Click to Read today's MurdockNebraska Newsletter
Click to Read today's LouisvilleNebraska Newsletter
Click to Read today's EagleNebraska Newsletter
Click to Read today's MurrayNebraska Newsletter
Click to Read today's UnadillaNebraska Newsletter
Click to Read today's UnionNebraska Newsletter
Click to Read today's AlvoNebraska Newsletter
Click to Read today's ManleyNebraska Newsletter
.
---
.