.
---
.
.
---
.
Cass County Rural Water District #1 has issued a Level 1 Water Restriction for the Rural Water District #1 customers effective immediately.
Level 1: Voluntary Odd/Even Day Watering
Action: All Cass County Rural Water District #1 customers including the (Village of Murray and the Village of Nehawka) are being asked to voluntarily go to an Odd/Even plan for all outside water use.
Odd numbered addresses are being asked to do outside watering/use on odd numbered calendar days.
Even numbered addresses are being asked to do outside watering/use on even numbered calendar days.
On March 14th, 2019 the City of Plattsmouth Water Treatment Plant was inundated by flood waters and was taken out of service. The City of Plattsmouth and Cass County RWD #1 has an INTERLOCAL COOPERATION ACT AGREEMENT that has been in place since August of 2011 and this plan was put into action on March 14th, 2019 to help support the City of Plattsmouth.
The above restrictions apply to the Cass County RWD#1 customers only. Further information and updates maybe viewed at www.rwd1.org.
Plattsmouth customers should view "City of Plattsmouth Water Emergency" at www.plattsmouth.org regarding restrictions for Plattsmouth customers.
.
---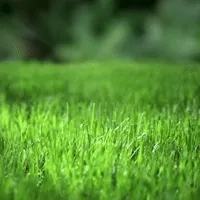 .
.
---
.
Moisture Meters Available at Cass County Extension Office
Nebraska Extension in Cass County is pleased to announce that we have moisture meters available for homeowners to borrow as they monitor structures for moisture levels prior to rebuilding. The moisture level of structures cannot be determined by appearance or time spent drying. A calibrated moisture meter is recommended to measure the moisture content of flooded materials.
To check out a meter, visit the Extension Office at 8400 144th Street, Ste. 100, Weeping Water, NE 68463. Please contact the Extension Office with questions at 402-267-2205 or email us at cass-county@unl.edu.
For further flood resources, please visit www.flood.unl.edu.
.
---
.
When your group or club meets for an event, take some photos and send them to me with a summary of what was happening and I'll post them here in the Murray Newsletter. Readers want to see involvement in and around our village. It not only helps to promote our town, but it could create interest in joining your group.
Youth groups and other civic groups do litter pick-up, sponsor Easter egg hunts, collect food for those less fortunate and meet for crafting, among lots of other events. Be sure to check the calendar to the right for upcoming events, also.
For an example, read further down about the Springfield Boy Scouts helping with flood clean-up. Send your photos and news to Editor@MurrayNebraska.com.
Thanks!
.
---
.
FIRST Lego League (FLL) in Nebraska is managed through UNL's extension and supported by 4-H programs. FIRST is an acronym for: For Inspiration & Recognition of Science & Technology. The FIRST organization has partnered with Lego to organize approximately 40,000 worldwide teams. The robots are made of Lego parts. Students must raise all of their own funding for equipment, entry fees and cost of going to these competitions.
This fundraiser will help the Dream Dogs team of home-schooled students go to Arkansas for the international competition in May. Dream Dogs consists of Cass and Sarpy county members and won 2nd place in Nebraska state competition out of over 120 teams! This year's FLL challenge was to identify problems faced by humans exploring space for long periods of time.
Students will be bussing tables and keeping areas clean at Pizza Ranch this Thursday, April 11th, from 4:30-8:30. There will be a tip bucket available for any other free-will donations. Feel free to ask them about their FLL project. For more info about FLL, click here or on the flyer below.
.
---
.
635 S. 14th St., Suite 120, P.O. Box 95103, Lincoln, Nebraska 68509
nebarfnd.org
Nebraska State Bar Foundation Launches Redesigned Website for Legal Profession and the Public

Lincoln, Neb. (April 4, 2019) – The Nebraska State Bar Foundation has launched a redesigned website that is easy to use and a valuable resource for the legal community and the public.
The website can be accessed at nebarfnd.org. The website is responsive and designed to work with a range of devices from mobile to tablet to desktop.
"The redesigned website clearly highlights our mission to strengthen the legal system in Nebraska and to serve as a resource for Law-Related Education programs for schools and communities statewide," said Steve Guenzel of Lincoln, president of the Bar Foundation.
"Users can quickly access information about our many Law-Related Education programs for the public, such as Law Day Celebrations, Job Shadowing for Fifth Graders and the Judge Lyle Strom High School Mock Trial program with its Mock Trial Student News Reporter Contest. Also available on the website is information about the We the People program, High School and College Outreach for Oral Arguments and Constitution Day Outreach for Students.
"In addition, the Bench Media tab provides helpful resources about the judicial system for members of the news media. On some pages, links are provided on some pages to additional resources. Links also are provided to forms that can be filled out and submitted online," Guenzel said.
Headquartered in Lincoln, the Bar Foundation is dedicated to serving the citizens of Nebraska and the legal profession through innovative programs directed at strengthening the administration of justice and fulfilling the American vision of equal justice for all.
The new website features eight main tabs and a home page that displays photos and news stories of its most recent events. The main tabs lead to information about Organization, Foundation Fellows, Law-Related Education, Bench Media, Jewell Trial Institute, Standing Bear Scholarship, Endowments and Giving.
Of interest to the public are the Law-Related Education and Bench Media tabs. Of interest to the legal profession are the Foundation Fellows tab that acknowledges Fellows who support the Foundation through financial pledges and volunteer support as well as the Jewell Trial Institute tab that features information about the annual Jewell Trial Institute for lawyers seeking additional trial experience.
The Endowments tab highlights the named endowments that are directed toward specific programs administered by the Bar Foundation.
"We are proud of our forward-looking Foundation and the many volunteers who support our endeavors through their time and money," Guenzel said. "We are also proud of the numerous educational programs we offer to help young people learn about the legal system in Nebraska, including the judiciary."
The Nebraska State Bar Foundation was incorporated in 1963 as a 501(c)(3) charitable and educational organization to serve as the philanthropic arm of Nebraska's legal profession.
.
---
.
FLOOD VICTIMS and THOSE WISHING to DONATE ITEMS or MONETARY GIFTS SHOULD CLICK HERE for MORE INFORMATION FIRST.
.
---
.
.
.
---
.
NEST 529 Scholarship Contest Encourages
Children to Draw Their Dreams for the Future
Twelve Winners to Receive a $1,000 NEST 529 Account Contribution
Lincoln, Neb. (April 2, 2019) – Nebraska State Treasurer John Murante and First National Bank of Omaha today announced the ninth annual NEST 529 Draw Your Dreams Scholarship Contest, open nationwide to children in kindergarten through eighth grade. The 12 winning entries, selected by the Nebraska Art Teachers Association, will each receive a $1,000 contribution to a NEST 529 College Savings account.
To enter the Draw Your Dreams contest, children are invited to submit a drawing of what they aspire to be when they grow up. The entries should be drawn on a 9- by 12-inch landscape using pencil, crayons, paint, watercolor or paper collage. To qualify, the drawing must be one of the first 400 entries received between 12:00:00 a.m. CT on April 2, 2019, and 11:59:59 p.m. CT on May 14, 2019.
"The Draw Your Dreams Scholarship Contest encourages children to think creatively and proactively about their futures," said Treasurer Murante. "Every child can achieve their higher education goals with hard work and the right preparation. With the help of NEST 529, Account Owners are able to prepare financially for the costs of college and make these dreams a reality."
"For nearly a decade the Draw Your Dreams Contest has been an opportunity for NEST 529 to celebrate and empower young students and their families to pursue their educational aspirations," said Deborah Goodkin, Managing Director, Savings Plans, First National Bank of Omaha. "We are delighted to provide these children with a boost to their NEST 529 accounts, and to spark important conversations about saving for college."
Applicants can submit a copy of their drawing by mail or online at planartsnetwork.org. For scholarship contest rules, visit NEST529.com/scholarships. Contest rules also are available at treasurer.nebraska.gov/csp/scholarships.
.
---
Click here for a summary of health recommendations for those victims of flooding when returning to their homes.
.
---
.
Time to get all of your pets vaccinated.
They'd thank you, if they could.
Pets need to be licensed by May 1st.
Click here for a pet license form you can print and fill out for Town Hall.
.
---
.
VOLUNTEERS NEEDED!
NEBRASKA GAME & PARKS is now asking for volunteers in the cleanup of parks, wildlife management areas and trails damaged by the recent catastrophic flooding.
Individuals or groups who want to volunteer to help can notify the Nebraska Game and Parks Commission at outdoornebraska.gov/volunteer. Game and Parks staff will alert those who wish to volunteer of opportunities to do so as priority areas are identified.
Click here for a form.
.
---
.
FROM THE CASS COUNTY ASSESSOR'S OFFICE—
THE FOLLOWING AREAS ARE BEING REAPPRAISED IN 2019 FOR THE 2020 VALUES:
3267 WEST ROCK BLUFF TOWNSHIP
MURRAY
3265 EAST ROCK BLUFF TOWNSHIP
ROCK BLUFF
BEAVER LAKE
3483 EAST LIBERTY TOWNSHIP
LAKE WACONDA
The Assessor's Office will have appraisers starting in the town of Murray and will be in these areas from the end of March through Dec 31, 2019. In addition to the above reappraisal areas, appraisers will be doing sale reviews throughout the county. After reappraisal is complete, permit/pick-up work will begin. Updates will be posted in the Cassgram and on the Cass County website, www.cassne.org . Appraisers can be identified by their vests or issued badges from the Sheriff's Office. If you have concerns please call the Assessor's Office, 402-296-9310.
EDITOR'S NOTE:
BE SAFE! Do NOT let anyone inside your home without first checking their credentials and calling the Assessor's Office to verify their identification.
.
---
.

.
.
---
.
.
---
.
.
---
.
.
---
.
Start cleaning closets, your garage, basement and shed for
MURRAY GARAGE SALES
FRIDAY-SATURDAY
MAY 17-18, 2019
Click here to print your own sign-up form or pick one up at the post office, Cornerstone Bank or Town Hall.
.
---
.
"THE WAY to a MAN'S, (or WOMAN'S), HEART
is
THROUGH THEIR STOMACH"
Not only at Christmas, birthdays, Mother's and Father's Day, new graduates, moving into a new home ~ people love receiving new recipes! Even if you just want to give a gift for no reason, this is perfect, and would brighten someone's day.
Members of the Murray Christian Church, Murray, NE, have created a new cookbook that's perfect for gift-giving. There are still cookbook collectors out there that enjoy 'old-fashioned' cookbooks, without having to go on the internet to find good, home-tested recipes and who would surely appreciate this addition to their collection! Included are 78 pages of recipes, along with cooking tips, too.
Cookbooks are only $10 each, with proceeds going to the church.
Call Linda, 402-235-2831, for more information.
Make someone happy and purchase their gift today. Who knows? They might cook up a special treat for you in return! Yum!
.
---
.
Elevate - Murray Churches Youth Groups
First Sunday of each month.
We alternate meetings between Murray Christian and Murray Presbyterian from 5-7 p.m.
Fellowship of Christian Athletes, (FCA), meets at the high school immediately following Elevate meetings at 7-9:00 on the same nights.
If you know of a young person who would like to participate in fun youth group activities, contact either the Murray Christian Church, 402-235-2527, or Murray Presbyterian church, 402-235-2754 for more info.
.
---
.
NEED a RIDE
to
YOUR MAMMOGRAM APPOINTMENT?
The Sarpy/Cass Health Department offers free transportation assistance to women for their mammogram appointment. The service includes home pick-up, hospital/clinic drop-off, and return home drop-off.

Eligibility includes women age 40-75 years living in Sarpy or Cass counties.
Please call SC Health Department for more information, 402-537-6968.
.
---
.
The Conestoga Backpack Pantry serves the Murray, Nehawka, Union and Beaver Lake areas in southeast Nebraska, although we will not turn away anyone in need. Food packs are placed in the childrens' locker at school to take home on the weekends, helping to sustain them until returning to school the following week.
Your kind donation of non-perishable food items can be made at Cornerstone Bank in Murray during business hours, Monday-Friday: 8:00 am-4:00 pm. We can also pick up your items, if you cannot drop them off. Call Jill at 402-660-3543 to make arrangements.
Some ideas are cereal, juice boxes, granola bars, cereal bars, pancake mix, peanut butter, jelly, tuna or chicken salad packs, fruit cups, raisins, cheese and cracker snacks, macaroni and cheese cups, etc. Keep in mind that some of the children are very young and are possibly 'preparing' their own meals. Easy to open containers are a good option for little hands.
Each time you shop, just pick up one thing and set it aside and after a few weeks, drop off your bag of items at the bank or church.
Thank you!
.
---
.
ATTENTION, NON-PROFITS!
ANNOUNCE YOUR UPCOMING EVENT HERE!
..
.
CIVIC, CHURCH, SCHOOL GROUPS, SPORTS TEAMS & OTHER NONPROFITS:
Send your upcoming event news for public attention to Editor@MurrayNebraska.com, and have it published right here in the weekly Newsletter at NO COST.
We're always looking for photos, updates and social occasion stories of your events. If you want better results and a larger attendance, why pass up free advertising?
Please remember to include the basics: who, what, when, where & why. Also include a contact person's name, phone or e-address.
You may also subscribe, (it's FREE), to receive the Newsletter each Wednesday. We won't sell or give your phone number or e-address to anyone. To receive the NL on your phone, go to the big red MURRAY MOBILE box on the HOME page and fill in your cell number.
If you'd rather receive it via email, click the 'WHAT'S NEW' tab above, then 'NEWSLETTER' and 'SUBSCRIBE to NEWSLETTER'.
.
---
.
.
---
.

EVENTS IN NEIGHBORING TOWNS:
.
SPRINGFIELD BOY SCOUTS HELP WITH FLOOD CLEAN-UP
Thirteen Scouts and five adult leaders of Springfield Boy Scout Troop 711 spent a Saturday in Hawaiian Village assisting with clean up efforts after the flooding. Scouts helped pick up items that washed up into neighbor's yards and moved to a central location for owners to claim the items.
.
---
.
.
---
.
.
---
.
.
---
.
.
---
.

.
.
---
.
.
---
.
.
---
.
.
---
.
.
---
.
.
---
.
.
East Cass Pioneer Cemetery District 2019 meeting dates:
May 13
June 10
August 12
September 9
October 14
All meetings held at Murray, NE Town Hall at 7 p.m. and open to the public.
.
---
.
.
---
.
.
---
.
.
---
.
.
---
.
.
.
---
.
.
---
.
.
---
.
TWIN RIVERS WATER PARK POSITIONS
Twin Rivers Water Park is now taking applications for Assistant Managers and Lifeguards - Job Requirements: Current Lifeguard Certification. Assistant Manager also requires a Pool Operator Certificate.
Concessions Coordinator and Concessions/Admissions/Rotators staff. Must be 16 or older. For additional information, contact Liz Glup at 402-296-5800, option 2. Applications and job descriptions are available at the Plattsmouth Community Center, online here, and at City Hall, 136 N. 5th St., Plattsmouth, NE 68048. All applications and signed job descriptions must be turned in at City Hall by Friday, May 17. If after hours, place in the utility payment drop box. Subject to Veteran's Preference. EOE.
---------------------------------
SWIM INSTRUCTOR
The City of Plattsmouth is accepting applications for Swim Lesson Instructors at the Plattsmouth Community Center. Must be comfortable with people, young children, and have the ability to swim. Applications and job descriptions are available at City Hall, 136 N. 5th St., Plattsmouth, NE 68048, or online here. Return applications and signed job descriptions to City Hall. Open until filled. If after hours, place in the utility payment drop box. Subject to veterans preference. EOE.
--------------------------------
WASTEWATER TREATMENT PLANT OPERATOR FULL-TIME POSITION
The City of Plattsmouth is accepting applications for a full-time position for a Wastewater Treatment Plant Operator. Applications and complete job description are available at City Hall, 136 N. 5th St., Plattsmouth, NE 68048, or online at www.plattsmouth.org. This is a Veterans Preference position. Return applications and signed job descriptions to City Hall. If after hours, place in the utility payment drop box. Applications will be accepted until the position is filled. EOE
.
---
.
.
.
---
GREENBLATT & SEAY
THE OLD AVOCA SCHOOLHOUSE
PERFORMANCE SERIES
.
Saturday, April 13, 1 PM - 3 PM, Schoolhouse Scandinavian Music Workshop. For more information, and to register, send an email to Debby at debby@greenblattandseay.com
Saturday, May 25, Tallgrass Prairie Fiddle Festival, Homestead National Monument, Beatrice, NE (FREE)
Wednesday, June 5 - Friday, June 7, 9 AM - 12 Noon, Schoolhouse Fiddle Camp for Beginners. For more information, and to register, send an email to Debby at debby@greenblattandseay.com
.
---
.
CORNHUSKER COUNTRY MUSIC THEATER
(a NONPROFIT ORGANIZATION)
2019 SPRING SHOW SCHEDULE:
April 13 - Al Kelley & Reilly Creek Band
April 27 - Rick Stephens & Friends
.
---
.
.
---
.
.
---
.
.
Historian Harlan at Herban Coffee Lab
The second Saturday of each month, 10:00 am at Herban Coffee Lab, Plattsmouth, NE, 'Historian Harlan' will share stories of local characters from early last century. It's always interesting and interactive.
Come join us for some excellent coffee and local history!
---
.
.
---
.
.
---
.
Weeping Water's Memory Lane Museum & Soda Fountain will be
re-opening soon.
.
---
.
.
.
ATTENTION, VETERANS!
Do you need assistance? We're here to help!
Contact Cass County Veteran Service Officer, Brian Coffman.
Email:
*
Admin Assistant: Jacie Victor

Phone:
(402) 296-9368
Email:
ccvsoadmin@cassne.org
Hours:
Monday – Friday 8 am to 5 pm
Closed noon to 1pm
346 Main St., Rm. 102
Plattsmouth, NE 68048
.
---
.

.

BACK TO SCHOOL?
IT ISN'T JUST FOR KIDS ANYMORE!
Now is the Time….
"Now is the time for all good men to come to the aid of their country." Charles E. Weller, an early typing teacher, wrote this as a keyboarding drill for his students. His idea relates to an attempt to overcome the "skills gap".
The United States has unemployed workers while it urgently needs more than 5 million higher-skilled workers. How is that possible? Although many solutions have been offered, employers insist that unemployed American workers do not have the strong literacy, numeracy, and other workplace skills that our country needs to fill its empty jobs and compete in the global marketplace. Who knew that educating oneself is a part of patriotism?
Currently, GED programs across the nation are offering high school equivalency classes including literacy and numeracy skills, in addition to keyboarding, computer, and workplace skill training. Are you looking for a path to better employment? The Plattsmouth Adult Education Program offers classes and training in all these areas.
Classes are free and provided six times per week: Mondays, Tuesdays and Thursdays from 9:30 a.m. to noon and from 6:30 to 9 p.m. at the First Presbyterian Church, 701 Chicago Avenue (lower building.) Classes include individual learning plans and individual study as well as group discussions. Every student will have computer time during each study period.
Call 402-296-3174 ext. 2315 for information or just come at class time and check it out. You will be welcomed by a community of friendly and respectful teachers and students. Don't delay. "Now is the time…"
.
---
.
.
---
.
---
.
---
.
Hope's Closet Hours:
M - F, 10-4
Saturday, 10-3
.
---
---
ARE YOU 55+
and
LOOKING FOR PART-TIME WORK?
The following is an employment opportunity available to older adults in Cass County.
Experience Works is a national, non-profit organization funded by the US Dept of Labor to administer the Senior Community Service Employment Program, which assists people 55 and older in getting updated training to assist in returning to the workforce. This is a federally funded program and offers a no-cost employment service to older adults who qualify.
Once accepted into the program, individuals are placed in a training site in or near their community, where they gain on the job experience while working 20-21 hours/week at $8/hour.
We also help with skill assessments, computer training, resumes, cover letters, job search, etc.
The goal is that through the training and job search assistance we gain help older adults gain good jobs in or around their communities.
Stephanie MahonyEmployment and Training CoordinatorExperience Works, Inc.
1111 "O" Street Ste 205
American Job CenterLincoln, NE 68508
Phone: 402-441-1654Fax: 402-441-6038
stephanie_mahony@experienceworks.org Nebraska Toll-free Number: 1-877-314-7526.
.
---
.
---
.
http://www.keepcasscountybeautiful.com/index.php
.
---
.
HOW TO SUBMIT YOUR NEWS TO THIS NEWSLETTER...
Below is a list of categories that we are happy to post, (at NO COST to you!), in the weekly Murray online newsletter:
Weddings
Engagements
Anniversary
Births
Letters to the Editor
Birthday Greeting
Upcoming Events
Cards of Thanks
Lost and Found
Obituaries
Recipes
Photos
and So Much More!

That's right! These are all items that can appear FREE of CHARGE in each Wednesday's Murray Newsletter and/or Calendar! All YOU have to do is send the information to us - it's that simple!
DEADLINE for submissions to each week's Wednesday Newsletter is NO LATER THAN NOON on the preceding MONDAY.
There are 3 ways you can submit your articles:
1) You may call your information to 402-235-2926 and leave a voice mail with your name and phone number.
2) Email your story with your name, contact info and story, in plain text to:
Send photos in .jpg format, no larger than 495 pixels wide or photos and fliers in a .pdf, to the e-address above with your story in plain text.
3) Send items via the U.S. postal service to:
Editor, Murray Nebraska Website
201 N How Ave
Murray, NE 68409-8403
Be sure to allow enough time to be received by Monday! Also, when mailing items you'd like to get back, please enclose a self-addressed, stamped envelope.
Remember to include 'who, what, when, where and why', along with any other helpful details, such as a contact person and phone.
Again, you must have your name and contact information included with the information.
Thanks for helping to keep YOUR Murray Newsletter fresh and up-to-date!
**********
SUBSCRIBE to the MURRAY NEWSLETTER...
We're glad you're enjoying reading the FREE Murray Newsletter! Would you like to automatically receive it every week?
At the top of the 'Home' page, slide your mouse over the 'WHAT'S NEW' tab. When the drop-down menu appears with 'NEWSLETTER', slide the mouse to the right to 'SUBSCRIBE to NEWSLETTER', then fill in your e-address. Follow the instructions in the email that you receive and that's all there is to it!
It's absolutely FREE and no need to worry...we won't sell or distribute your address to anyone!

---
Community Sustaining Sponsors 2019

2019 Community Sustaining Sponsor
2019 Community Sustaining Sponsor
2019 Community Sustaining Sponsor
2019 Community Sustaining Sponsor

2019 Community Sustaining Sponsor

2019 Community Sustaining Sponsor

2019 Community Sustaining Sponsor
2019 Community Sustaining Sponsor

2019 Community Sustaining Sponsor

2019 Community Sustaining Sponsor

2019 Community Sustaining Sponsor

2019 Community Sustaining Sponsor

2019 Community Sustaining Sponsor

2019 Community Sustaining Sponsor

2019 Community Sustaining Sponsor
2019 Community Sustaining Sponsor
.
---
.
Read Our Neighbors' Newsletters!
Also FREE SUBSCRIPTIONS to these Newsletters!
Click on any of the links below to subscribe.

Click to Read today's SpringfieldNebraska Newsletter
Click to Read today's PlattsmouthNebraska Newsletter
Click to Read today's WeepingWaterNebraska Newsletter
Click to Read today's NehawkaNebraska Newsletter
Click to Read today's CedarCreekNebraska Newsletter
Click to Read today's AvocaNebraska Newsletter
Click to Read today's ElmwoodNebraska Newsletter
Click to Read today's MurdockNebraska Newsletter
Click to Read today's LouisvilleNebraska Newsletter
Click to Read today's EagleNebraska Newsletter
Click to Read today's MurrayNebraska Newsletter
Click to Read today's UnadillaNebraska Newsletter
Click to Read today's UnionNebraska Newsletter
Click to Read today's AlvoNebraska Newsletter
Click to Read today's ManleyNebraska Newsletter